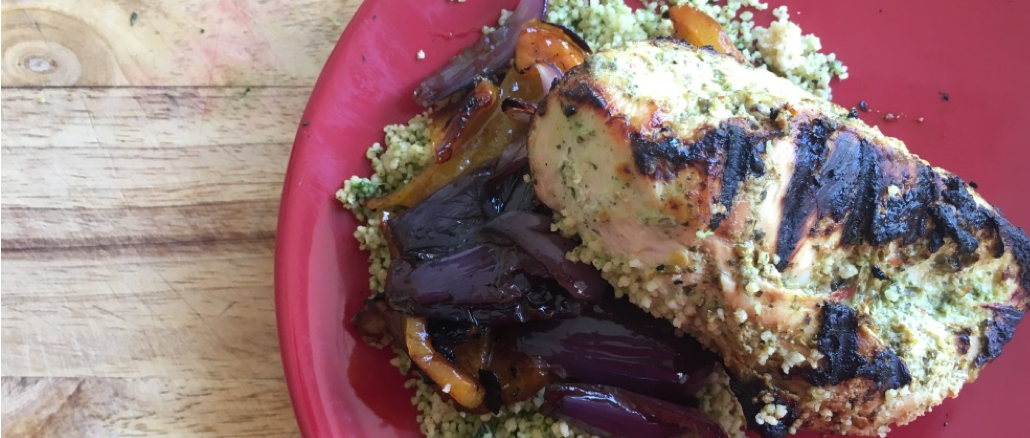 UK BBQ Recipes
National BBQ Week kicks off the summer season in the UK. These UK BBQ recipes will help you squeeze every drop of sunshine out of the summer.
This is our roundup of the best BBQ recipes for when the sun is out. No barbecue is complete without one of these American recipes on the table!
Looking for BBQ ideas for vegetarians? Try our Vegetarian BBQ Collection.
BBQ Chicken
The yoghurt marinade for this BBQ chicken is the secret sauce. Remember that chicken is meant to be cooked slower to ensure it is cooked through before charring the outside.
Couscous & BBQ Vegetable Salad
Easy, peasy, lemon squeezy perfectly describes this recipe. Yummy herb and lemon couscous topped with smokey grilled vegetables. The perfect pairing for the yoghurt marinade BBQ chicken. We tossed in some grilled halloumi for an added salty punch.
Mint Yoghurt Sauce
A sauce that brings it all together! Our mint yoghurt sauce is a bit sweet, a bit tart and ensures that even if your chicken turns out a bit dry, no one will notice. A huge dollop of this sauce makes your BBQ a guaranteed success.
Lotus Biscoff No-Bake Cheesecake
Dessert doesn't get any easier than this. This no-bake, Lotus Biscoff Cheesecake is a wonderful make-ahead recipe.
Just mix everything and chill in the fridge for a summertime treat to top off a day in the sun. We serve ours with raspberries or lemon depending on the season.
Our National BBQ Week party is not complete unless this is served up for dessert.
Raspberry Lemonade
Perfect for kids and adults, raspberry lemonade is the must-have drink of the summer. Sweet, tart, cool and refreshing.