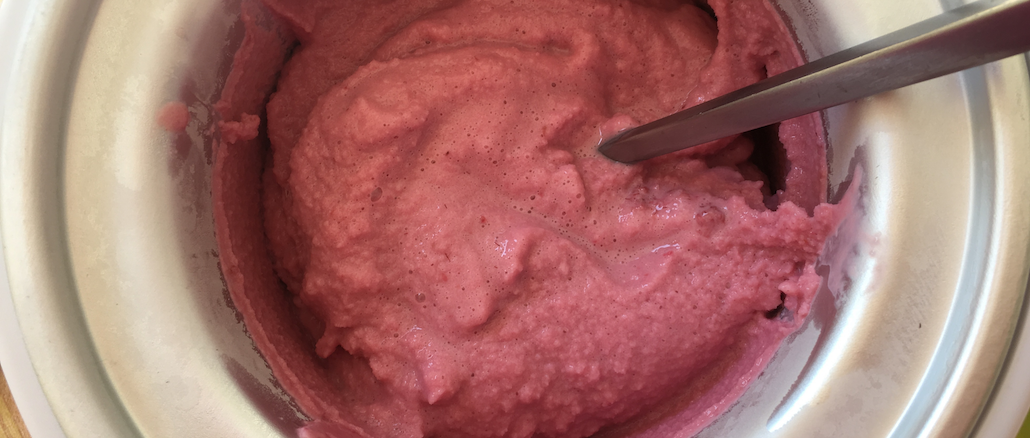 American Raspberry Sherbet
Our Raspberry Ice Cream is really a Raspberry Sherbet. Sherbet is less tart than a sorbet but still creamy like ice cream from the addition of milk. We don't use cream because that is too heavy.  For summer, we prefer something light and fruity.
The great thing about sherbet is not just that it a lovely dessert but it also makes a variety of punches, shakes and floats. Here, we mixed our Raspberry Sherbet with a bit of Sprite as a cooling afternoon treat to beat the heat.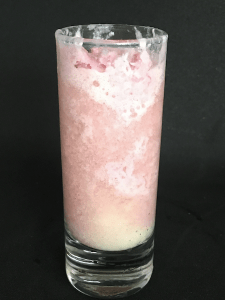 Orange Sherbet is the most common sherbet in America then lime and raspberry.  There is even Rainbow Sherbet which combines all three flavours!
How to make Raspberry Ice Cream
To make Raspberry Ice Cream, make the syrup base and then mix with the milk of your choice and freeze.  We used whole milk here but it is just as good with Oat, Almond or Soy Milk if you prefer dairy-free.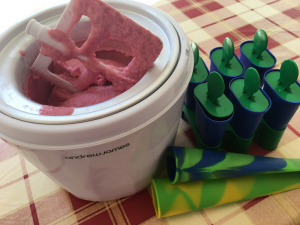 With an ice cream maker, all of our ice creams are simple to make, preservative-free and require just a little bit of planning.  For beginners who don't want to spend a lot, I suggest this ice cream maker.  You can also get an attachment for your KitchenAid Stand Mixer.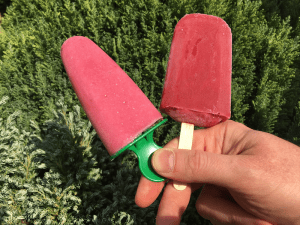 SaveSave
SaveSave
SaveSave
SaveSave
SaveSave
SaveSaveSaveSave
SaveSave
SaveSave
SaveSave
SaveSave
SaveSave
SaveSave
SaveSave
SaveSave
SaveSave
SaveSave
SaveSave
SaveSave
SaveSave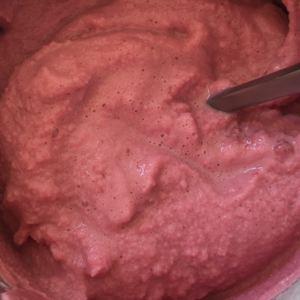 Raspberry Ice Cream
We use frozen raspberries to make the syrup to keep the costs down.
Equipment
Ice Cream Maker

Ice Lolly Molds
Ingredients
400

grams

frozen raspberries

300

grams

caster sugar

100

ml

water

500

ml

whole milk

, or milk alternative of your choice to make this dairy-free
Instructions
Syrup
In a medium sauce pan, tip in the frozen raspberries.

Add sugar and water.

Heat to soften the raspberries and smash them into a pulp.

Simmer until syrup consistency and the sugar is fully dissolved.

Using a wire mesh strainer, strain the raspberry syrup to remove the seeds. (We use the leftover pulp in our Raspberry Oat Bars.)

Set aside to cool.
Ice Cream Base
Once the syrup has cooled, stir in milk.

Chill the base mixture until you are ready to make the ice cream.
Make Ice Cream
Make the ice cream to the manufacturer's instructions of your ice cream maker.

If you don't want to use an ice cream maker, pour the base into a freezer safe container.  Put in freezer.  Stir every few hours until "soft set" then let freeze until hard.

Portion the ice cream at "just set" stage into individual containers and leave them to freeze solid in the freezer.