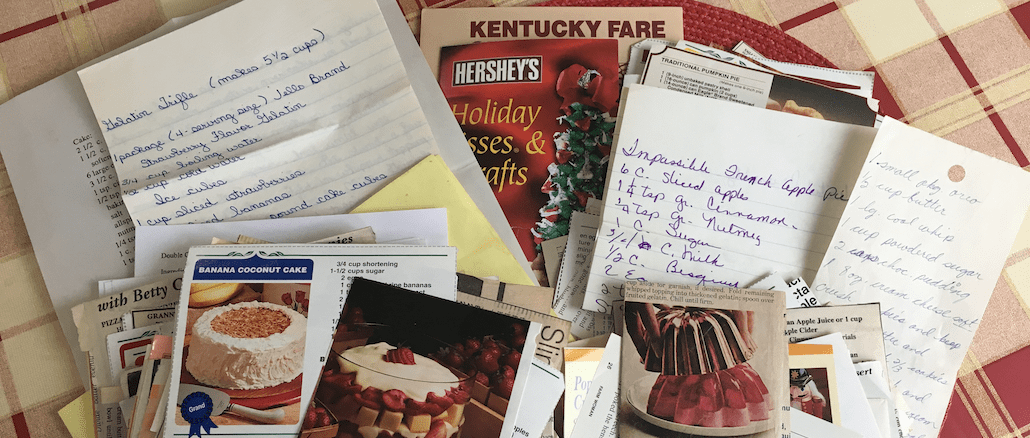 American Home Cooking
We bring you authentic American home cooking recipes. After spending our formative years in middle America with our extensive American side of the family, we became used to the abundance, love, and joy associated with food and family. Our aim is to bring this joy to every home cook in the UK through our traditional American recipes. All of our recipes use UK ingredients and instructions allowing you to create authentic American food at home.
Autumn Harvest = New Years
We were commercial farmers (e.g. soybeans, corn, sugar beets, etc.) and the "new year" started in autumn with the harvest. Labor Day, at the start of September, signaled the end of summer and was the sounding gun for the farmers to start racing against the weather. The fields had to be harvested and winter wheat planted before 25 September so that the risk of frost killing the plants would be minimised.
Our backyard pumpkin patch would start producing giant fruits around mid-October. Pumpkin carving, canning and roasting pumpkin seeds all culminated by Halloween. Then came Thanksgiving on the fourth Thursday in November. Thanksgiving is three days of cooking, feasting and shopping. Our Thanksgiving recipes bring the best of this ultimate foodie holiday to British home cooks.
American Food for the British Home Cook
We have over 100 authentic, family style, American recipes for the home cook organised in numerous ways to make it easy and fun to cook the best of American food. We know our recipes are typical American food because they are staples that rotate in and out of our regular menus at home. We cover all courses so that you can put together menus of your American favourites that are exciting and delicious.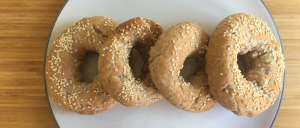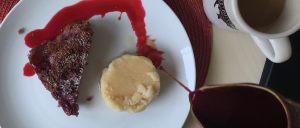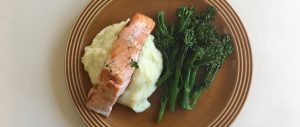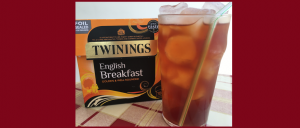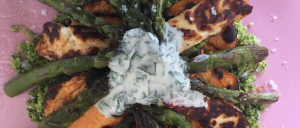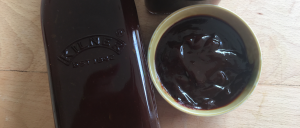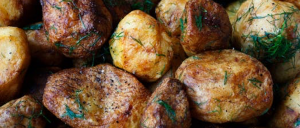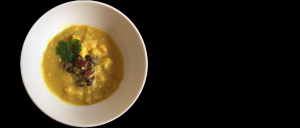 American Breakfast Recipes
Breakfast is the most important meal of the day. We the American diner classics such as a Full Yankee which will, indeed, keep you full until dinner. Try our homemade bread, Hillbilly Hashbrowns, or breakfast treats such as baked porridge (honestly, it is like cake for breakfast). On the go or an all-day brunch, we have you covered to start your day the American Way.
American Lunch Recipes
A Brown Bag Lunch – where you take your lunch to work or school – is one of our favourites. When you are getting the kids out the door in the morning, toss their into a bag (we use insulated lunch bags now like this one) and put it in their hands as they run out the door. We don't mean a soggy sandwich either. Hearty soups, filling salads and exciting wraps are our typical American lunch.
American Dinner Recipes
A typical pattern of weeknight American family dinners would be something like:
Meat Free Monday
Taco Tuesday
Spaghetti Wednesday
Take Out Thursday
Fish Friday
BBQ Saturday
Southern Fried Chicken Sunday
These patterns are so ingrained in American culture that they even show up in songs. Johnny Cash, for example, sings about Sundays and fried chicken.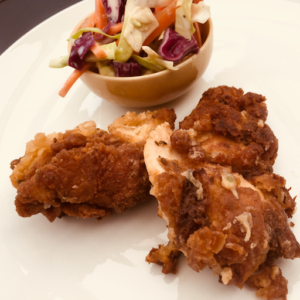 Dinner is more than just that one meal. It is also preparing for the next few days. For example, we regularly made up a big batch of beef mince for Taco Tuesday and saved half for Spaghetti Wednesday. This approach cuts the time on Spaghetti Wednesday in half – making weeknight family dinners super easy. Fried Chicken Sunday can be Sunday Lunch and also make-ahead for a week of fried chicken salads or chicken dippers for lunch, too.
American Dessert Recipes
We could gush on and on talking about American desserts! Just make them! Make all of the desserts and share them with friends, family, and neighbours (for calorie control). The best way to bond with someone is over a slice of cake and a cuppa. "Come round my house for a salad," said no one, ever.
---
Show us your American Home Cooking
Follow us on Instagram to get our latest recipes and tag us in your pictures of American home cooking.  We would love to hear from you!
SaveSave
SaveSave
---
Tips for using our American Recipes
All of our recipes use UK measurements and ingredients. There are some cases (Jif peanut butter for example) where there is truly not an equivalent UK product. When that happens, we will tell you where to buy the specialty ingredient in the UK.  To get the most out of our site, however, we suggest these few tips.
Third Time is the Charm
Try each recipe two to three times and adjust it to make it your own. We always say 'third time is the charm' for perfecting a recipe and putting your own spin on it.
Dash of This, Pinch of That
Our recipes are a guide – feel free to add a dash more seasoning, omit things you don't like, etc. For example, if you like cinnamon, don't limit yourself to the quantity in the recipe for Cinnamon Roll Oatmeal or Apple Cinnamon Muffins. Be your own judge. You'll also see with herbs we use "handful" instead of precise measurement. Make it yours!
Experienced Home Cook
Our recipes are written for an experienced home cook. For example, when we say "soften the onions", we don't give a time estimate on how long it takes to soften the onions. This is a key step in our Spicy Black Beans. How long it takes to soften the onions will completely depend on whether you are cooking multiple things at once.
SaveSave
SaveSave
---
America: A Nation of Feeders and Foodies
Feeders
Food is central to living in America – especially when you live "in the middle" where the population density is low and life is pretty slow. Holidays such as Fourth of July, Thanksgiving, and Christmas along with births, weddings & deaths mark the time more than years on the calendar. Food is a cornerstone of these events.
Americans are a nation of feeders. We love nothing more than to bring a dish to pass, have a buffet, potluck or cookie swap. The dining table is really a serving platter to be filled with home cooked food. When everything is ready, grab a plate, fill it up and then find a chair or sit on the floor to eat and enjoy.
Everyone has "their dish" to bring for any family event (mine is Mississippi Mud Cake). Leftovers are expected and distributed to older folks who have trouble cooking or to grieving families who have more important needs than figuring out what to eat.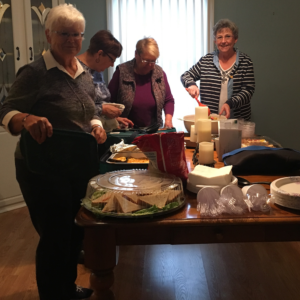 Forks, Knives, and Fingers
It is common for Brits to note that Americans don't use their knife and fork properly. In America, it is normal at BBQ or picnics or family feasts to not necessarily sit at the dining room table and for lunch. Americans normally eat on the run. Therefore, eating with your hands or being able to use just one utensil (like a fork) is preferred. It also saves on the washing up!
Americans, for example, will make a traybake instead of a layer cake simply because you can cut and serve it more easily. Many American desserts are meant to be eaten with your hands – hence the cookie, cupcake and various granola bars including our favourite, Raspberry Bars. French fries, burgers and chicken wings are also all considered "finger food".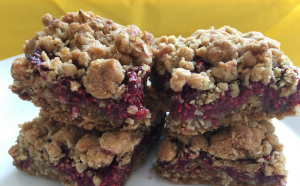 Foodies
In the big cities of America, the foodies are creating all sorts of weird and wonderful creations to carve out a place for themselves. Freak Shakes, World's Best Cookie Dough, Unicorn Cakes and edible art like that from Stick With Sweets are everywhere.
---
SaveSave
SaveSave
Typical American Food isn't what's on British Television
Sure, big mouth burgers, hot dogs and American Pancakes are all well known in Britain as 'typical American food'. However, British television and British chefs have given the UK a skewed impression of American food.
For example, I recently received an American cookbook from a famous British TV Chef that had 8 recipes for lobster. This is ludicrous! First, the only place you can get lobster in the USA at a reasonable price is Maine or maybe Boston, Massachusetts. Second, in 25 years of living in America, I had lobster exactly once – it isn't a common food for most of the country (see the map below). Third, who in the UK can afford (or find) lobster? Why would a Brit need 8 recipes for lobster let alone eight American recipes for lobster?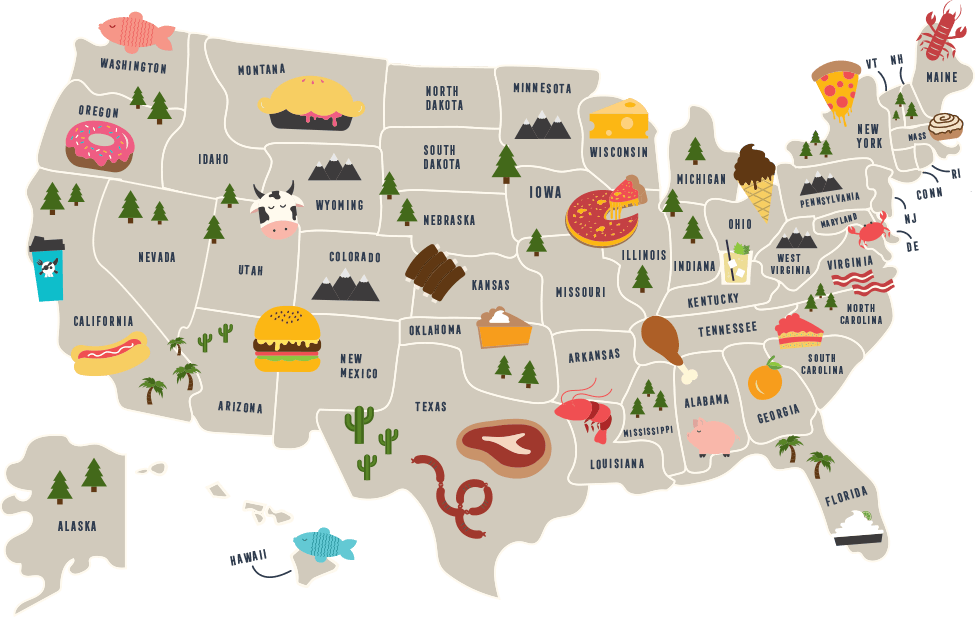 Don't get me wrong, the pictures in the book were lovely and if you are going on holiday to Maine or Boston, we recommend you eat lots of lobster! However, we set out to help people in the UK to cook typical American food at home. Sorry, no fancy lobster here.
---
SaveSave
SaveSave
History of American Recipes
Unfortunately, because American recipes use cups instead of grams and sometimes product sizes, it is difficult to translate and use American home cooking recipes in the UK. How many recipes have you read on the Internet or Pinterest that refer to a "stick of butter" or a "package of cream cheese"? A half cup of walnuts is 50g, half cup of butter is 75g and a half cup of milk is about 100ml plus a half cup measuring cup in the UK is not the same as an American half cup measuring cup. Confusing indeed!
Brits also seem to get annoyed at the use of brands in traditional American recipes. There is a reason for this. Before the days of the "women's magazines" or the Internet, putting suggested recipes on the packaging taught people how to use their products and inspire brand loyalty. Giving away cookbooks was also a way to entice customers into trying new brands. The major UK supermarkets still employ this tactic. Waitrose & Partners Food magazine is definitely my favourite.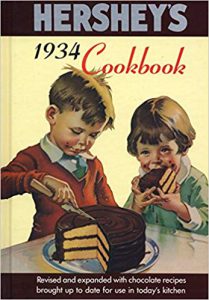 Sometimes, though, branded ingredients do matter. Our no-bake cheesecake is 1000% more delicious with Lotus Biscoff as the biscuit base. Also, we adore Matthews Cotswold Flours and use them in many of our bakes. It isn't mandatory to use their brand but they do offer a superior product (and we get the benefit of being able to Shop Local).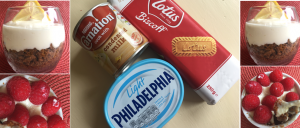 SaveSave
SaveSave
---
Traditional American Recipes
We started with our own knowledge and various cookbooks and recipe boxes gathered from three generations of our American family to create our collection of traditional American recipes.
American Home Cook Recipes
Before the Internet, we had to collect, swap and catalog our own recipes. When getting married, it is the tradition that you have a wedding shower – usually hosted by one of your Aunts. This is sort of like an afternoon tea with your extended female family so that they can "shower" you with gifts, advice and well wishes. Because getting married meant setting up your own home, the traditional gift would be something for the house. If you chose a kitchen gift, for example, a fluted pie dish, you would include your favourite traditional American recipe for pie – preferably handwritten – on a recipe card.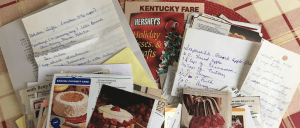 Products & Print Magazines or Newspapers
Some of our most treasured traditional American recipes came from product packaging and print magazines or newspapers. My personal favourite magazine is Taste of Home where not only your recipe was published but also your photo and a little biography. Of course, you can do this yourself on millions of websites (or make your own website) but there is something really satisfying about seeing your picture and recipe in print.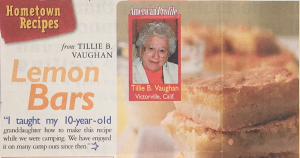 Cook & Enjoy
This whole site has been a labour of love as a way to document our family recipes for a new audience. Most of the folks who made these recipes famous in our family have passed on but their carefully curated recipes, notes and memories are still going strong. We hope you cook and enjoy with your loved ones any or all of our recipes.
SaveSave
SaveSave