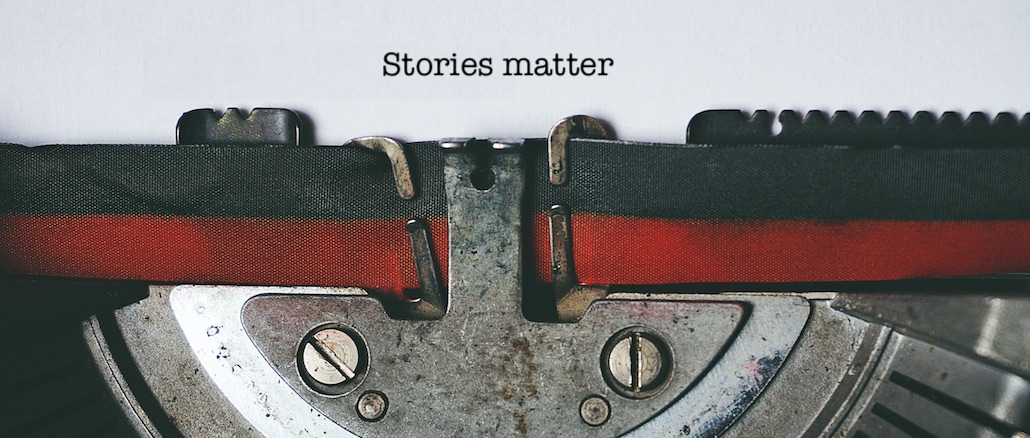 American Food Culture & History
Feeders
Food is central to life in America – especially when you live "in the middle" where the population density is low and life is pretty slow. Food is central to life in these areas. Thanksgiving is a festival of the harvest and Fourth of July without a BBQ is pretty much sacrilege!
Americans, in general, are a nation of feeders. We love nothing more than to bring a dish to pass, have a family picnic, toss together a potluck or organise a cookie swap.
Homecooking is a cornerstone of American culture. Everyone has "their dish" to bring (mine is Mississippi Mud Cake). Leftovers are expected and distributed to older folks who have trouble cooking or to grieving families who have more important needs than figuring out what to eat.
The dining table is regularly a serving platter to be filled with delicious, homecooked food. When everything is ready, guests grab a plate, fill it up to overflowing with a bit of everything.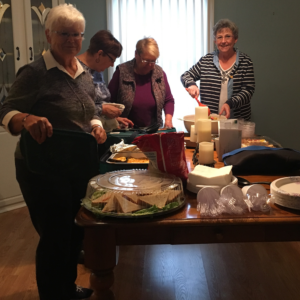 Forks, Knives, and Fingers
It is common for Brits to note that Americans don't use their knife and fork properly. In America, at BBQ, picnics or family feasts it is normal to fill your that the dining table is so full, there is no where to sit. Taking your plate and eating on your lap outside (if the weather allows) or where ever there is a spot is the norm.
Working Americans normally eat on the run or in the car. Therefore, eating with your hands or being able to use just one utensil (like a fork) is preferred. It also saves on the washing up!
Americans, for example, will make a traybake instead of a layer cake simply because you can cut and serve it more easily. Many American desserts are meant to be eaten with your hands – hence the cookie, cupcake and various granola bars including our favourite, Raspberry Bars. French fries, burgers and chicken wings are also all considered "finger food".
Foodies
In the big cities of America, the foodies are creating all sorts of weird and wonderful creations to carve out a place for themselves. Freak Shakes, World's Best Cookie Dough, Unicorn Cakes and edible art like that from Stick With Sweets are everywhere.
However, in the "fly over" States, this is all seen as "fancy". Their focus is always on big quantities and good tasting food. The idea that someone would "plate up" or arrange their edible microherbs with tweezers is comical.
SaveSaveSaveSave
American Food isn't what's on British Television
Sure, big mouth burgers, hot dogs and American Pancakes are all well known in Britain as 'typical American food'. However, British television and British chefs have given the UK a skewed impression of American food.
Goldbely.com shows us the most popular foods by State. Georgia peach cobbler and Texas beef are probably well known to Brits. Key lime and Florida you might be able to guess but the point of this graphic is that American food is extremely regional and the States "in the middle" are underrepresented in the UK view of American food.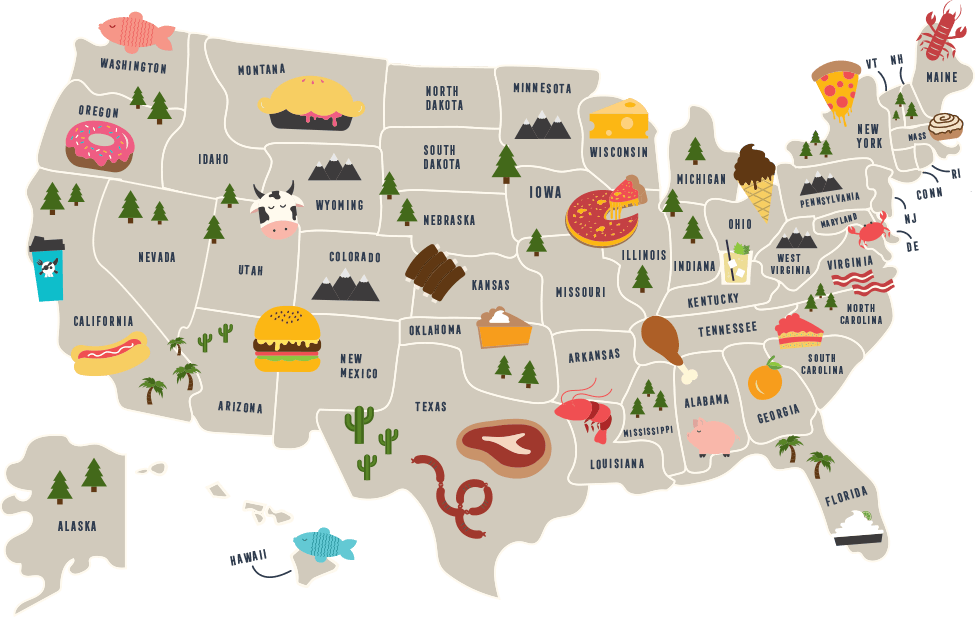 For example, I recently received an American cookbook from a famous British TV Chef that had 8 recipes for lobster. This is ludicrous!
First, the only place you can get lobster in the USA at a reasonable price is Maine or maybe Boston, Massachusetts.
Second, in 25 years of living in America, I had lobster exactly once – it isn't a common food for most of the country (see map above).
Third, who in the UK can afford (or find) lobster? Why would a Brit need 8 recipes for lobster let alone eight American recipes for lobster?
Don't get me wrong, the pictures in the book were lovely and if you are going on holiday to Maine or Boston, we recommend you eat lots of lobster but this is not "American food". American food is sweet potato casserole and platters of Southern fried chicken.  
The Pate Test
There is a story in my family about my Uncle who brought home his university girlfriend for Christmas dinner and she brought chicken liver pate as her dish.
"It was store-bought!" chimed in Grandma. "We knew immediately that one wouldn't last…."
We are a family of Feeders in a nation of Feeders. Bringing store-bought "fancy food" will likely end with an excommunication.
Our recipes won't make it on Masterchef or GBBO but they will be big, tasty and feed a crowd.
No lobster here. Just big flavoured, easy to eat, piles of delicious food. Enjoy!