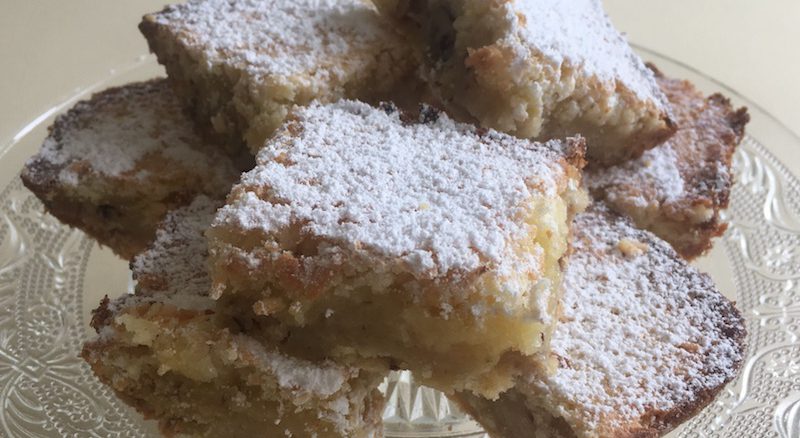 American Lime Cake Recipe
American Lime Cake is a wonderful alternative to American Key Lime Pie or Lemon Bars. The buttery pecans and coconut ensure this cake slice pairs well with Asian and Mexican food. We serve this as part of our Christmas cookie swap or for Cinco de Mayo, served with our beef burritos.
You can, of course, make yours more professional and less rustic than mine.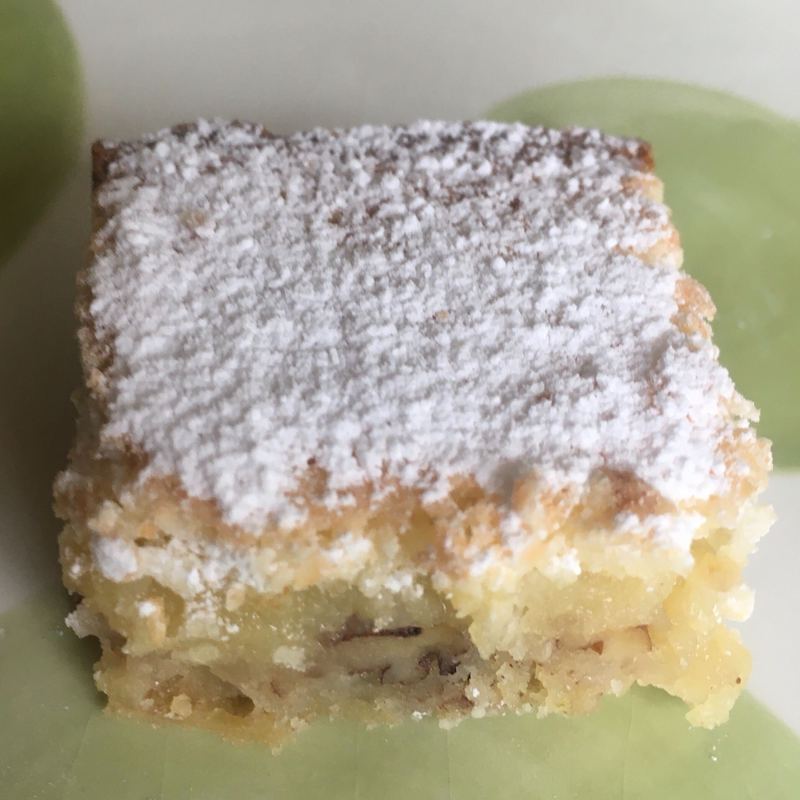 Traditional American Key Lime Pie Recipe
Key lime is also known as Mexican lime. Wikipedia does a whole page on the colour and a slightly different flavour of key lime.
We, however, are cooks that work with what we have. Ocado bring limes, I make this alternative to key lime cake.
If you looking for a good American Key Lime Pie recipe, this one from the GBBO Cookbook is delightful.
American Key Lime Pie Recipe
An American inspired lime pie from the GBBO recipe book. The ginger-infused pastry is filled with a creamy lime and stem ginger filling, topped with meringue. Image and description from TheHappyFoodie.co.uk.
Read Now

American Lime Cake Recipe
Ah, the wisdom of Mary Berry. What a national treasure! One of the best things about this recipe is that you can make the slices varying sizing depending on the occasion.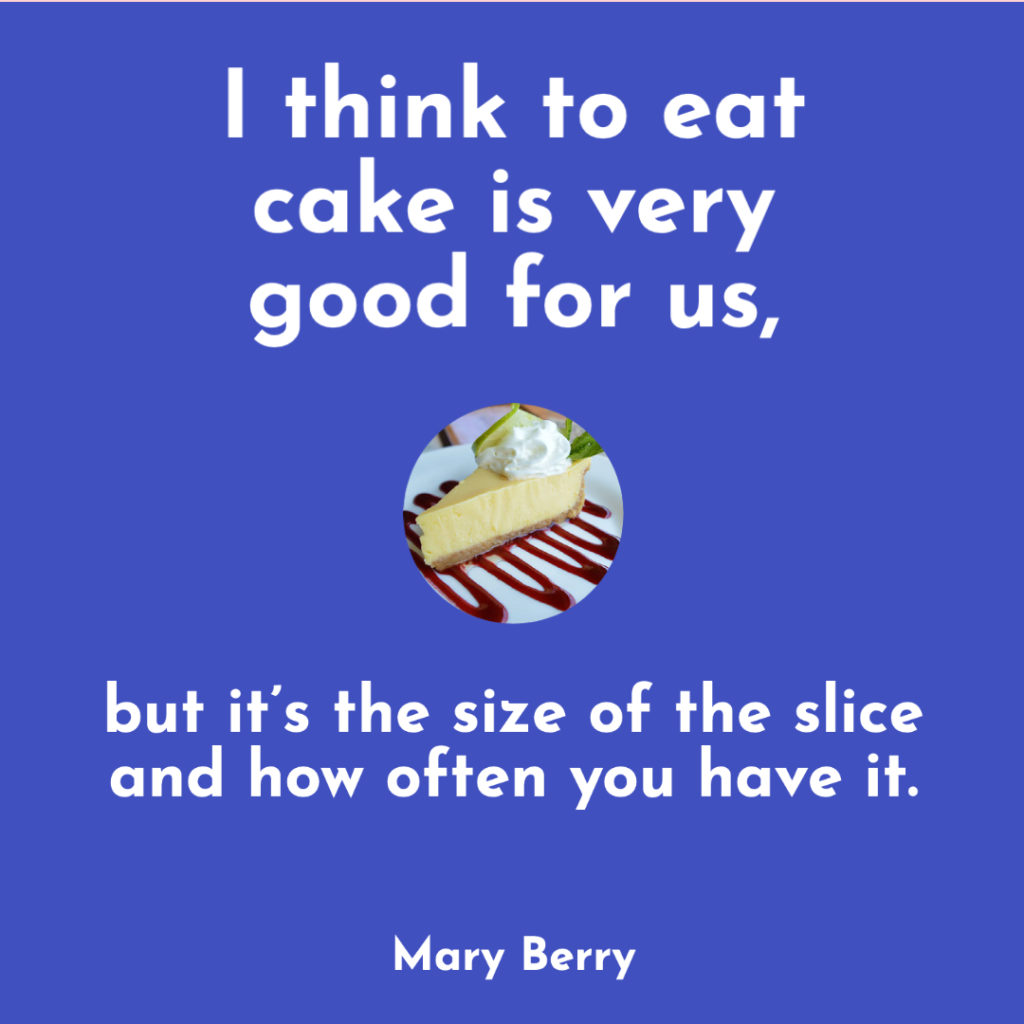 We made little squares because they were being served as part of a buffet of biscuits. We used an 8×8 glass pan and then cut into 8 squares and 4 rectangles (from the middle). The pretty parts in the middle were a gift for my lovely neighbours and the 8 remaining squares were just perfect for our party.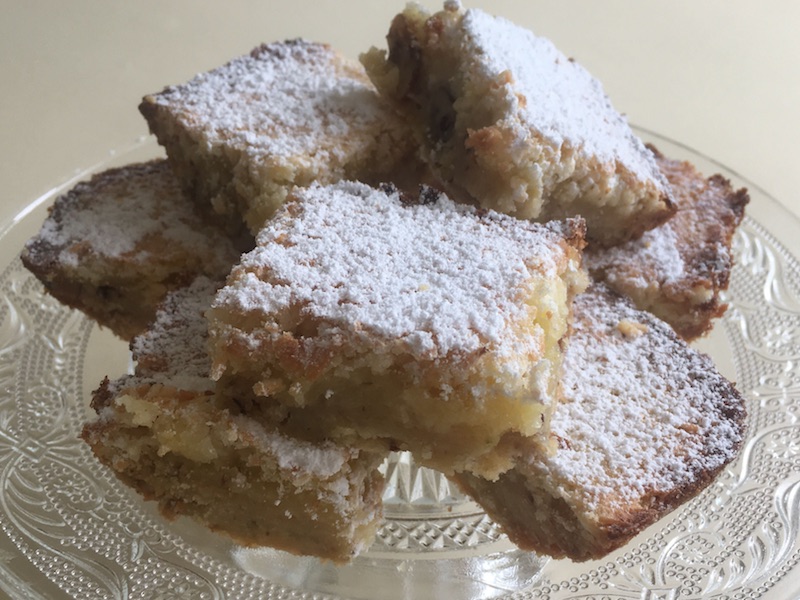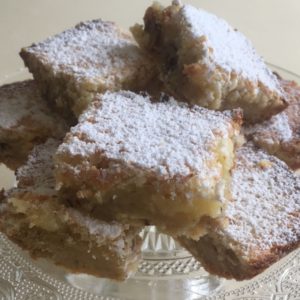 Lime Cake Bars
A simple lime custard with a pecan and coconut crust tastes of summer.
Ingredients
Crust
150

grams

plain flour

75

grams

icing sugar

50

grams

pecans

finely chopped

1

lime, zested

75

grams

butter

cold, cut into small cubes
Filling
2

eggs

150

grams

caster sugar

50

grams

desiccated coconut

1

lime, juiced

2 – 4 tablespoons

2

grams

baking powder

1/4 teaspoon in imperial

20

grams

plain flour
Instructions
Crust
Preheat fan oven to 175F.

In a medium bowl, combine flour, icing sugar, pecans and lime zest.

Add the butter cubes and mix with your hands until you have what looks like fine breadcrumbs.

Press into the base of an 8×8 baking dish

Bake for 20 – 25 minutes until golden brown.
Filling
In a small bowl, whisk together the eggs, caster sugar, coconut and lime juice.

Stir in baking powder and flour.

After the crust has had its 20 minutes, remove from oven. Pour the filling mixture on the hot crust and return to the oven.

Bake for a further 20 minutes until the filling is set.
Finishing
Remove from oven and allow to cool.

Dust with icing sugar and cut into slices of desired size.