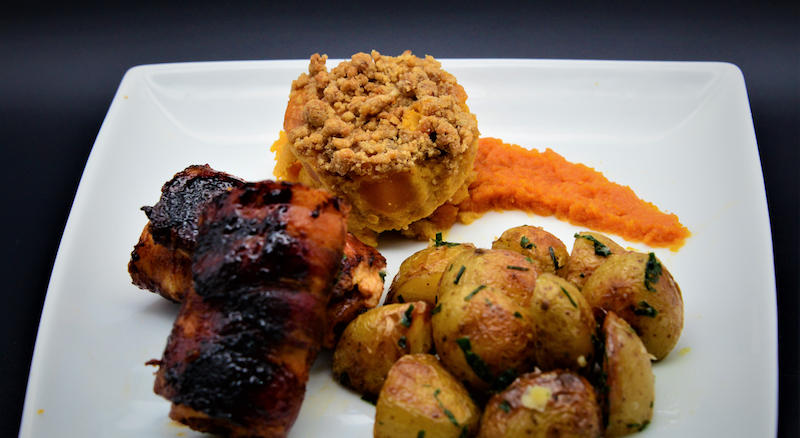 12 Exclusive American Thanksgiving Recipes
We've collected our 12 most requested American Thanksgiving recipes into one Ultimate British Guide to American Thanksgiving. Download & keep our guide that includes a shopping list, timing guide and activities for kids. All British recipes using British ingredients and measurements.
What's in our American Thanksgiving recipes guide?
---
What is American Thanksgiving all about?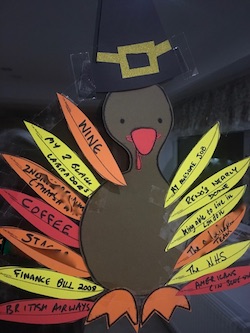 American Thanksgiving is always the fourth Thursday in November. Thanksgiving food has its roots in the autumn harvest. According to the Guardian, nearly 1 in 6 Brits now celebrate Thanksgiving.
Thanksgiving is a day of gratitude; a timeout from frantic schedules. A whole day set aside to stop and give thanks for what you have.
We always make a Thankful Turkey. You write what you are grateful for on a feather and then glue it to the turkey. There is only one rule: NO REPEATS. You have to get your ideas in early and be creative.
(This pattern is available from Valerie Wiener.)
If you don't fancy making the whole Thanksgiving feast, add one or two of our recipes to your regular celebration meals for an exciting twist. Alternatively, add one or all of the Thanksgiving desserts as a special treat.
You can also try your favourites for Christmas, Boxing Day, or Sunday Lunch. We especially recommend cornbread stuffing muffins – our most shared Thanksgiving recipe.
---
Quick Links
---
Cinnamon, Cranberry Orange Punch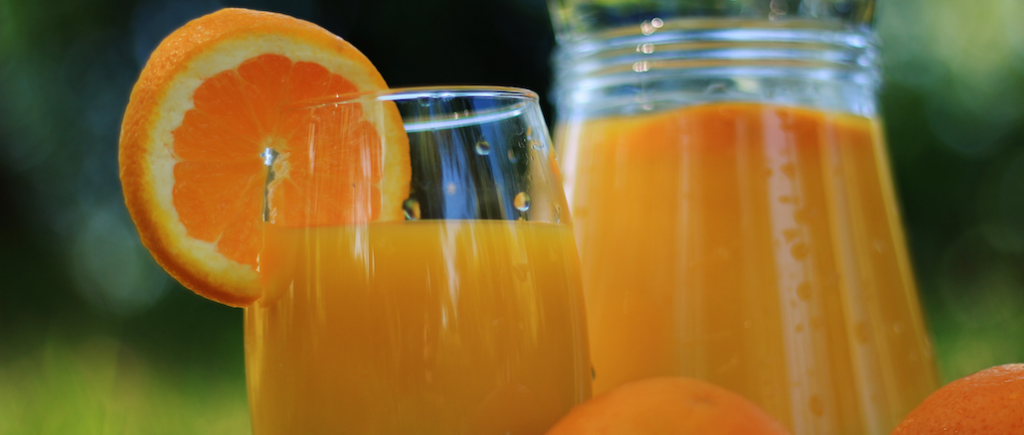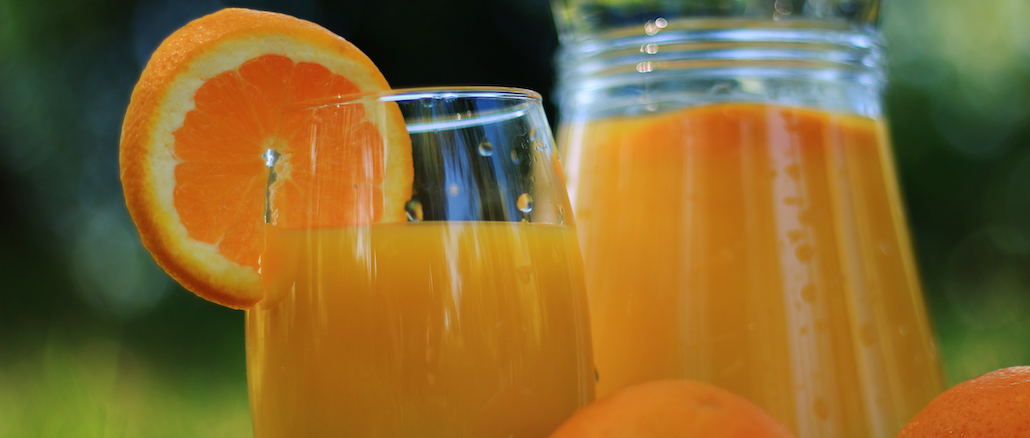 This punch is great for kids and teetotallers but you can put in a big slug of dark spiced rum, too. The combination of orange, cinnamon, and cranberry make this a delicious American Thanksgiving punch. We often serve this at weekend brunch as an alternative to mimosas. [Full Recipe]
---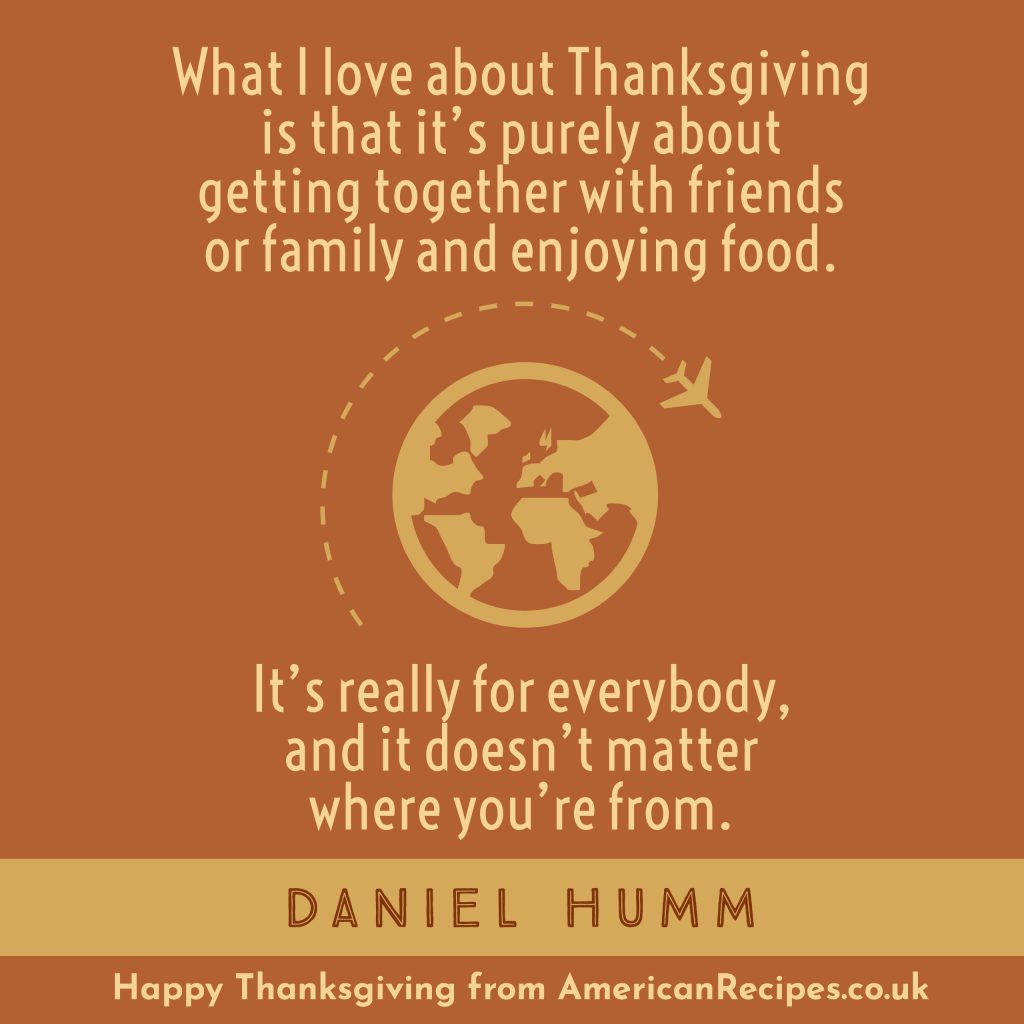 ---
Bacon-Wrapped, Maple Glazed Turkey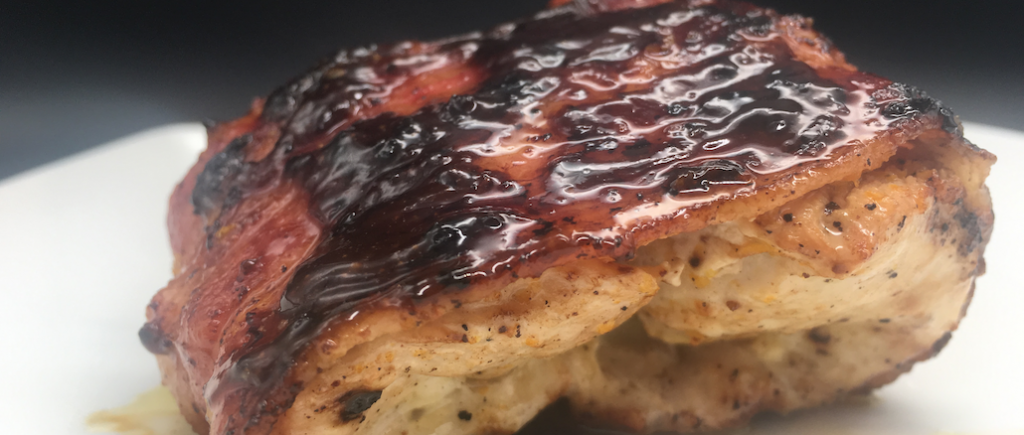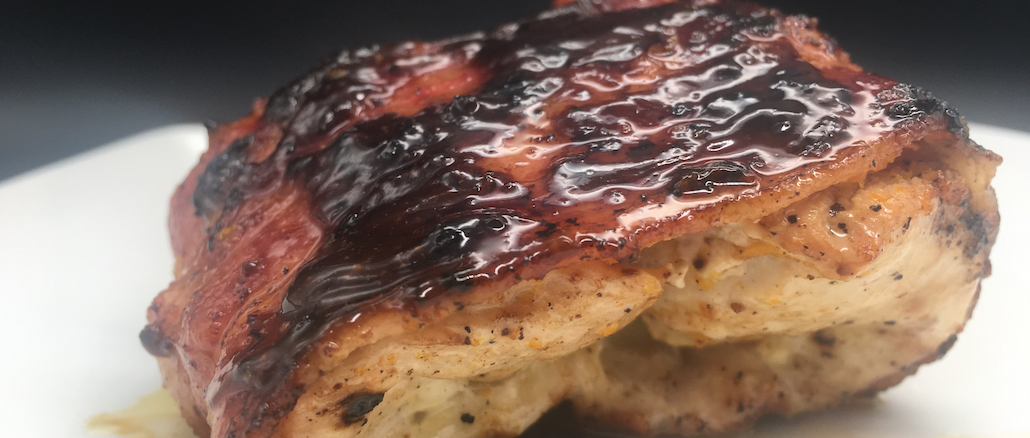 Thanksgiving, for me, is all about the side dishes which means my oven isn't big enough for all of that AND a turkey. Therefore, I make a bacon-wrapped turkey on the hob. A mix of orange, butter, maple syrup, and streaky bacon make this a WOW main dish that is sweet, salty and juicy. [Full Recipe]
---
---
Pumpkin Pie Bars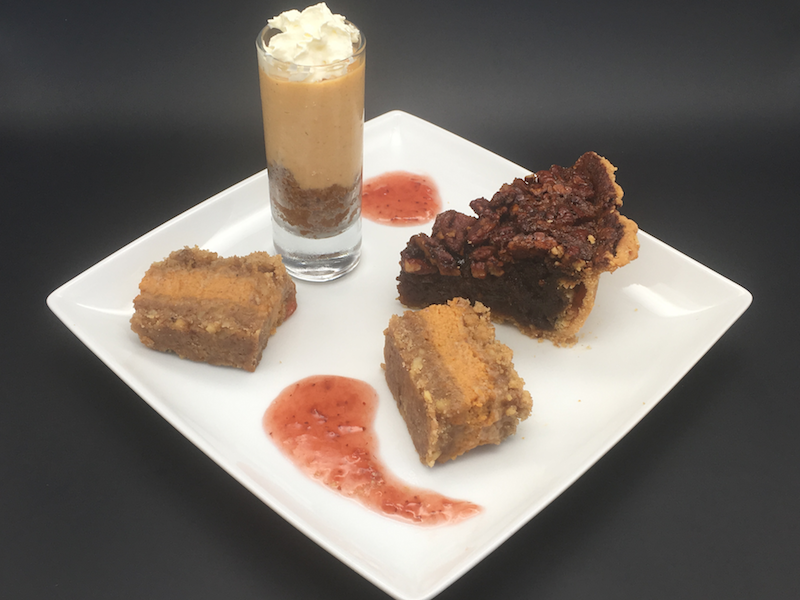 Traditionally, Pumpkin Pie is made with a slightly sweetened shortcrust pastry. We find that these bars with the walnuts and cinnamon surrounding the pumpkin custard taste better than traditional pumpkin pie. Plus there is no blind baking, soggy bottoms or shrinkage which are all risks when working with pastry.
To make this a more traditional Pumpkin Pie, use a round pie plate and press the crumble in the base and up the sides of the pie plate. [Full Recipe]
---
---
Ultimate Guide of American Thanksgiving Recipes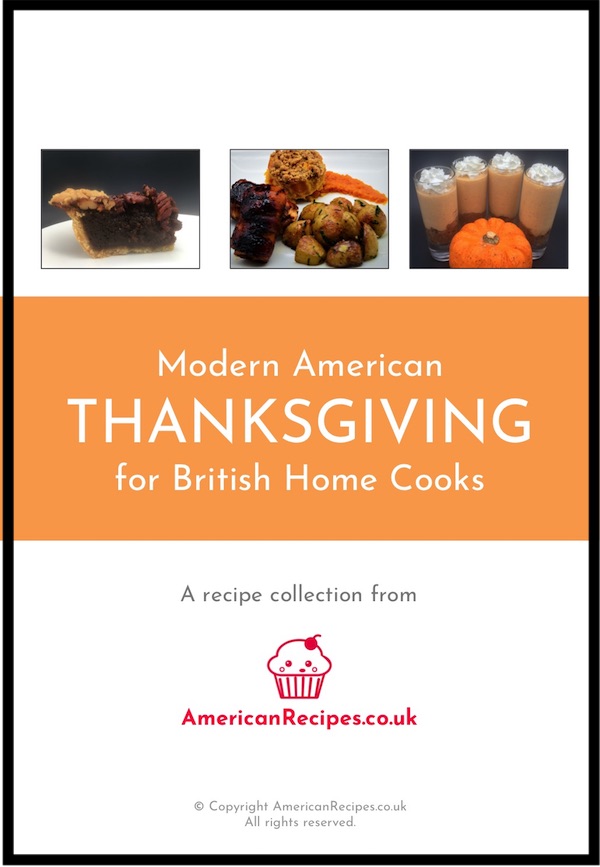 We've collected our most requested American Thanksgiving recipes into one guide available for download. Our Ultimate Guide to American Thanksgiving contains everything you need to put together your own Thanksgiving feast including:
12 Exclusive Recipes
Shopping List
Cooking Plan
Kid Activity Ideas
Plus how to use up leftovers (if there are any!)