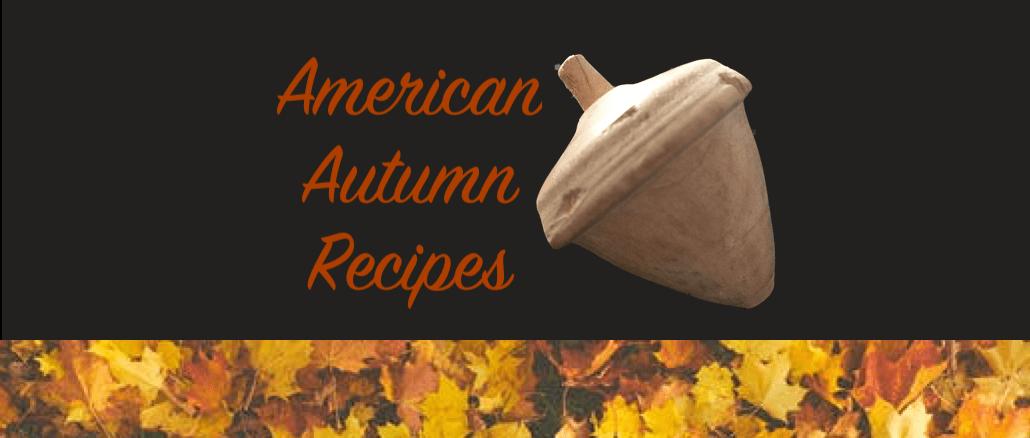 American Autumn Recipes
American autumn was my favourite time of year when I lived in the States. The warm days, crisp & cool nights plus the beautiful fall foliage made the backdrop to the season of abundance. American autumn food features two of my favourite ingredients: apples and pumpkins. Plus American autumn holidays such as Halloween & Thanksgiving make for delicious autumn home cooking.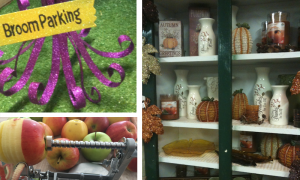 Autumn is a great time of year to be a home cook not just because of the fantastic seasonal produce but after the long, hot, muggy summer where even making a salad is an effort, the coolness of autumn brings a freshness into the kitchen that begs you to turn on the oven and bake a cake. This feeling is reflected in all of our autumn recipes.
American Autumn Food
American autumn food centres on the autumn holidays and two of the most versatile of seasonal produce – apples and pumpkins.
American Autumn Holidays
American autumn holidays are plentiful. The season starts at the autumn equinox and continues until the winter solstice. That is generally mid-September to 21 December. Americans also refer to the autumn as "Fall" in reference to the leaves on the trees turning colours and falling off before winter. This period is packed with autumn holidays making the most of every last drop of decent weather before winter sets in.
American Football Tailgating
September kicks off with the Tailgating season. American football season is a short but important time of year. In the UK, we hear of the NFL but really it is the NCAA – university football – that is the crown jewel of autumn. Driving to a local match, having a cookout or picnic in the car park and then cheering on your favourite team is a past-time for Americans across the country.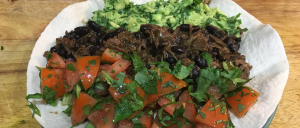 If you are watching a match at home, serving a Taco Bar is a good choice. Slow-cooked beef served with Fresh Tomato Salsa from the last of the summer tomatoes and fresh guacamole will keep everyone full throughout the 4-hour long football game. (A match takes so long because of breaks for commercials on TV.)
Halloween
American Halloween – done right – is a fantastic holiday. It is less serious and less pressure than Thanksgiving or Christmas. Plus both kids and adults can have fun. A holiday dedicated to dressing up and eating candy – what's not to love? Try our alcohol-free fun Halloween punch recipes here.
Thanksgiving
Turkey Day where you gather around a huge table, give thanks for the abundance and harvest for the year, fill your tummy to bursting and hope it doesn't snow quite yet.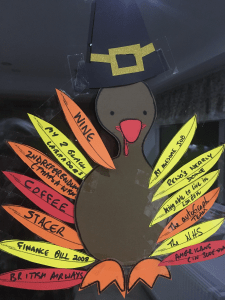 ---
Tips for using our Autumn Recipes
All of our recipes use UK measurements and ingredients and are based on traditional American recipes that are generations old. There are some cases (Jif peanut butter for example) where there is truly not an equivalent UK product. When that happens, we will tell you where to buy the speciality ingredient in the UK. Additionally, our recipes are triple-tested before they are posted. To excel in autumn home cooking, however, we suggest these few tips.
Third Time is the Charm
Try each recipe two to three times and adjust it to make it your own. We always say "third time is the charm" for perfecting a recipe and putting your own spin on it.
Dash of This, Pinch of That
Our recipes are a guide – feel free to add a dash more seasoning, omit things you don't like, etc. For example, if you like cinnamon, don't limit yourself to the quantity in the recipe for Cinnamon Roll Oatmeal or Apple Cinnamon Muffins. Be your own judge. You'll also see with herbs we use "handful" instead of precise measurement. Make it yours!
Experienced Home Cook
Our recipes are written for an experienced home cook. For example, when we say "soften the onions", we don't give a time estimate on how long it takes to soften the onions. This is a key step in our Cornbread Stuffing Muffins, for example, but if you are preparing a whole Thanksgiving dinner, how long it takes to soften the onions will completely depend on whether you are cooking multiple things at once.
SaveSave
SaveSave