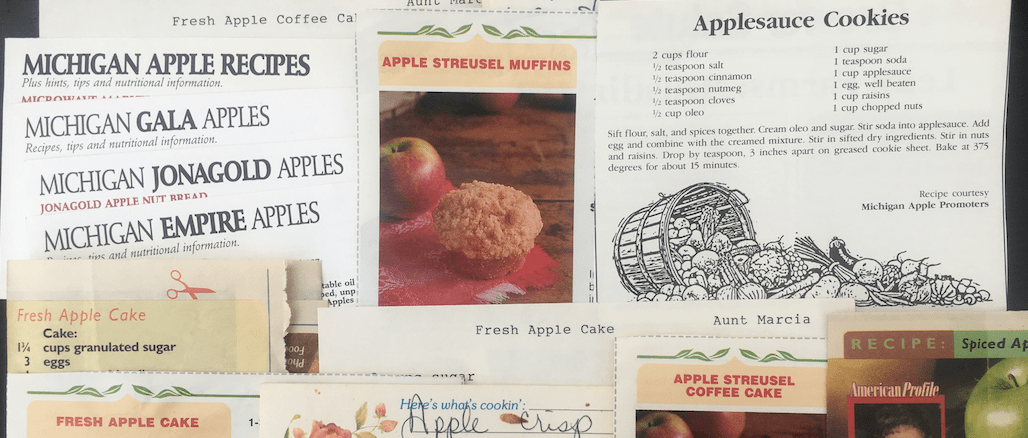 American Apple Recipes
Autumn in middle America is a special time of year. In northern states such as Michigan, Wisconsin, Minnesota, Upstate New York, Vermont and New Hampshire, the spectacular colours of the falling leaves are matched only by the abundance of the best apple recipes for apple desserts. Our annual Apple Orchard Day at the local pick-your-own farm supplied us with various varieties of apples that are the backbone of some of our favourite easy apple recipes. We would top off the day with a trip to the farm shop for (alcohol-free) homemade apple cider & donuts and to try out any new apple dessert recipes they made for that season.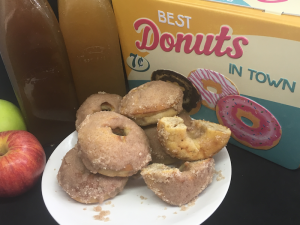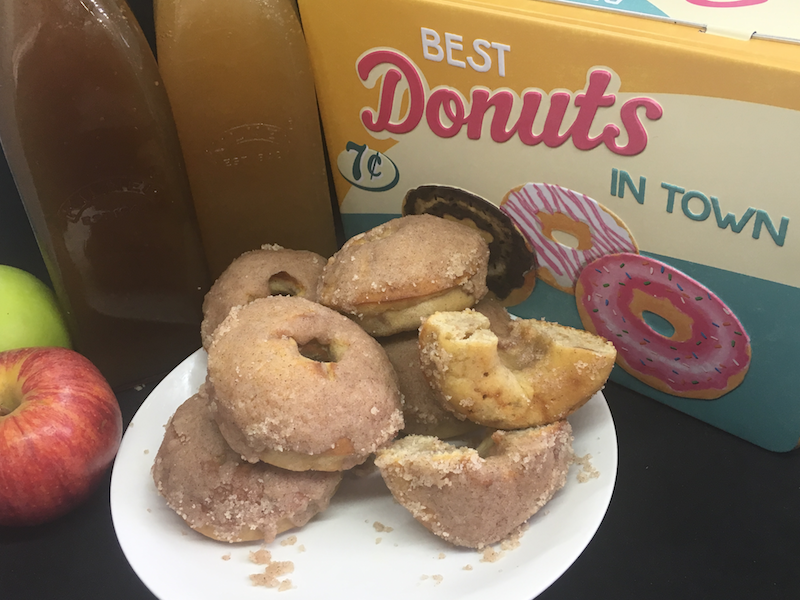 Easy Apple Recipes
To transform any apple recipe an easy apple recipe, use an apple corer & slicer. When we set up our "forever home" in the Cotswolds, I was delighted to buy one for myself as my housewarming gift. This gadget is inexpensive but it makes easy work out of a bushel of apples. Less time in the kitchen means more time with the family enjoying your homemade apple desserts.
5 Best American Apple Dessert Recipes (UK)
The best apple dessert recipes include sugar, apples and cinnamon – the cornerstones all apple dessert recipes. Whether the result is a cake, donut, muffin, crumble or pie is irrelevant. If an apple recipe has these ingredients, it is pretty much a guarantee it is going to taste great.
By far, the best of our collection of apple dessert recipes is Apple Crumble. A super easy crumble that is a perfect example of traditional American recipes – good ingredients, simply cooked. Apple Crumble tastes great for dessert or breakfast. According to advice from three generations of American Mothers, anything made with fruit qualifies as breakfast.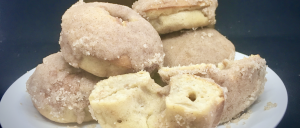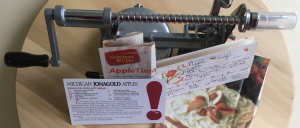 Autumn Cinnamon Apple Cake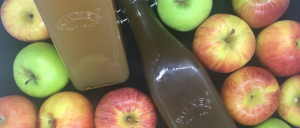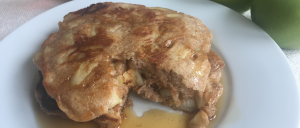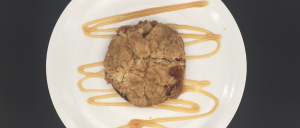 ---
Tips for Apple Dessert Recipes
All of our recipes use UK measurements and ingredients. There are some cases (Jif peanut butter for example) where there is truly not an equivalent UK product. When that happens, we will tell you where to buy the speciality ingredient in the UK. Additionally, our recipes are triple-tested before they are posted. To get the most out of apple dessert recipes, however, we suggest these few tips.
Choose the Variety of Apple Wisely
Soft & Sweet
Bramley Apples are a common apple but they cook down into mush. Brilliant for use in apple cider, applesauce, muffins or donuts when you want apple taste but not the right choice if you want apple texture. Try Rose's Spiced Apple Jam for a brilliant way to use Bramley's.
Crisp & Tart
Granny Smith, Jazz and Royal Gala apples are my favourites for apple desserts where you want to bite into the apple – apple pie, apple crumble, apple crisp, etc. If you think these apples are too tart, don't worry, the sweetness of the sugar and cinnamon will balance the taste.
Batch to Reduce Waste and Make a Feast
Choose apple recipes that work together. For example, we made American apple cider and used the pulp to make apple donuts and apple cinnamon muffins. Once you get rolling on peeling apples, get the most out of your efforts by making multiple apple desserts at once.
SaveSave
SaveSave