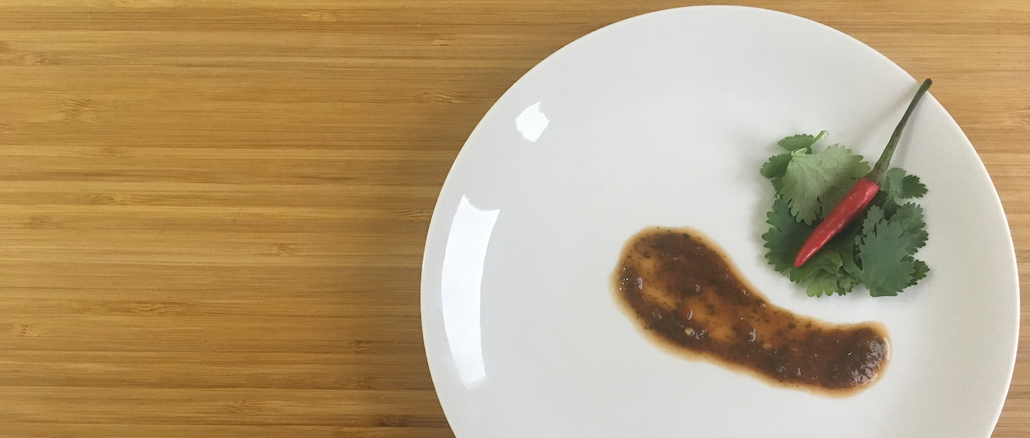 Shaata Recipe, Spicy Sauce
A good sauce can transform a dish from hmmm to yummm. This spicy sauce, sometimes called shaata, zhoug, zhug or sahawiq, can be made in advance and frozen so that you always have some to hand – just thaw thoroughly before use. I make a batch the first weekend of the month and I'm usually out by the 28th of the month.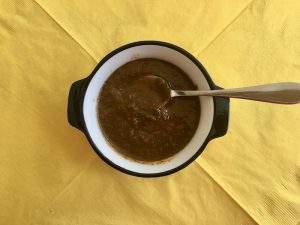 I was trying to recreate the tomato-based, spicy condiment served at Abu Zaad in Shepherd's Bush, London. My shaata is not authentic by any means. It is more of a cross between tomato sauce and chimichurri – herby, fresh and spicy. When you are next in London, stop by Abu Zaad for the real thing.
Shaata has plenty of uses. Use it as a falafel sauce. Add 1 teaspoon per egg in our California avocado and spicy eggs recipe. Shaata can replace salsa in most TexMex recipes. The fresh herb flavour works great with beef; use as a base for Beef Chilli to replace the cayenne. Or just mix it with ketchup for a spicy dip for chips.SaveSaveSaveSaveSaveSaveSaveSaveSaveSaveSaveSaveSaveSaveSaveSaveSaveSaveSaveSaveSaveSaveSaveSave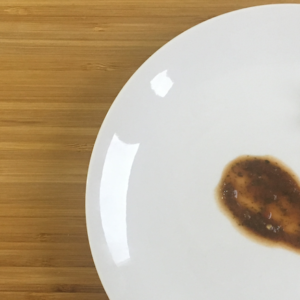 Shaata
Shaata is sometimes referred to as zhoug. Shaata is a versatile sauce that is a cross between tomato sauce and chimichurri – herby, fresh and spicy.
Ingredients
50

g

parsley

fresh, flat leaf, leaves picked

100

g

coriander

fresh, leaves picked

4

cloves

garlic

peeled

8

medium

birds eye chilis

fresh,stems cut off but left whole

390

g

passata

preferably with basil or with garlic and onion

200

ml

water

1

tablespoon

red wine vinegar

1

tablespoon

olive oil

salad dressing quality, extra virgin olive oil preferred
Instructions
In a food processor, pulse the parsley, coriander, garlic and whole, fresh chilis into a paste.

In a small saucepan, over low heat, combine herb paste with passata and water.

Heat through on low for about 10 minutes – this "burns off" the raw garlic taste and helps the flavours meld.

Turn heat to medium and bubble the sauce for approximately 5 minutes to thicken.

Add red wine vinegar and olive oil.

Let cool and then store in sterilised jars (I use leftover jam jars or mason jars).

Freeze extra and thaw completely before use.