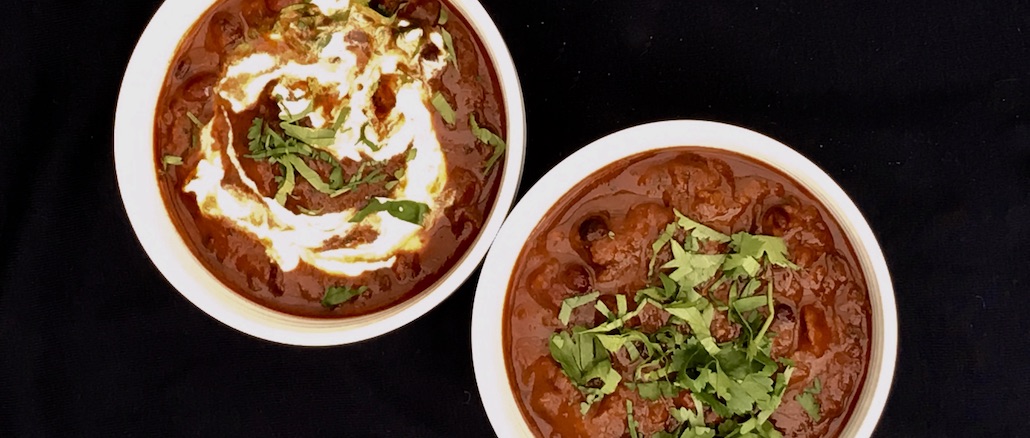 When it's cold outside, this TexMex American Beef Chili recipe with steak (instead of mince) is just the ticket. You can make this on the hob or in the oven.  The longer and slower the meat is cooked, the more tender and spicy the final dish will be. We served ours with a side of cornbread, chopped coriander and a dollop of sour cream.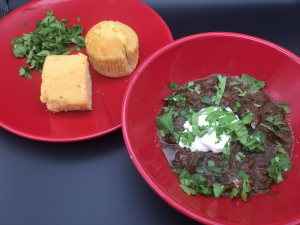 SaveSave
SaveSave
SaveSave
SaveSave
SaveSave
SaveSave
SaveSave
SaveSave
SaveSave
SaveSave
SaveSaveSaveSave
SaveSave
SaveSave
Combine flour and black pepper in a bowl.

Toss the braising steak in the flour mixture until coated.

In a large saucepan, heat the olive oil on high until almost smoking

Brown the beef and remove with a slotted spoon and set aside.

Turn heat to low. Add in garlic butter and add onions, stir to coat in the oil and butter. Cook on low until translucent but not brown.

Add the beef back to the pan.

Add in passata, beef stock and cayenne.

Cover and cook on low for 2 - 4 hours.

Add in black beans and coriander. Heat through.
Top with shredded cheese, soured cream and guacamole as desired
You can replace the cayenne pepper with two tablespoons of Shaata for a rich, fresh flavour.