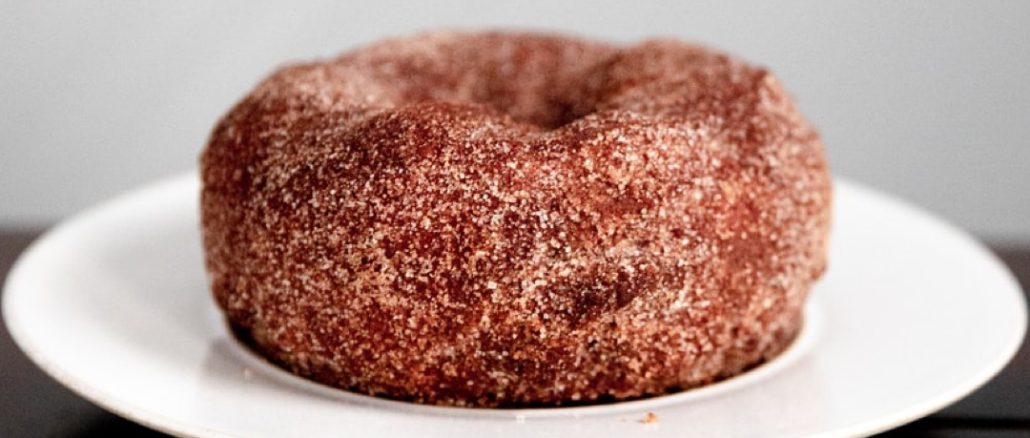 Baked Apple Donut Recipe
Autumn is our favourite time of year because of the abundance of apple and pumpkin recipes in our treasure trove of traditional American recipes. Our best donut recipe is for baked apple donuts. Our apple donuts are easy and a delicious, special treat. We used to pick our own apples and then stop by the orchard shop for fresh apple donuts with homemade (non-alcoholic) apple cider.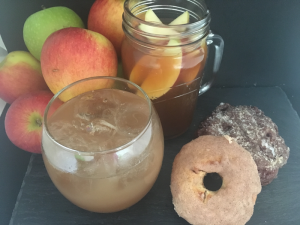 How to Make Donuts
Apple donuts are perfect for weekend baking. A donut recipe is usually one of two types: baked or fried. We made fried apple donuts and baked apple donuts to build a recipe that was worth the calories.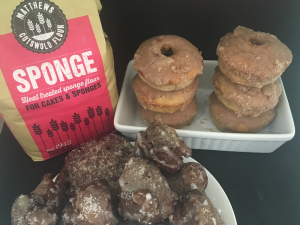 The darker donuts in the front of this picture are fried "apple fritters". The dough was similar to baked apple donuts but these are deep-fried. We found that the donut recipe for baked donuts was much easier and got to the best part – eating – quickly. Less fuss, less mess, more enjoyment. That is what we were looking for in an apple donut recipe.
Apple Fritters v Apple Donut Recipe
We found our fritters to be too fiddly and quick a mess and production to make. If you love your donuts deep-fried, try a variation on our Polish Paczki Donuts.
Instead of filling with jam, make a chunky apple cinnamon jam by adding 100g caster sugar and 1 teaspoon cinnamon to 4 apples peeled, cored and finely diced. Cook this on the hob until the apples are soft and then boil until thick like a jam. Stuff into the donuts.
TIP: Fried donuts on the hob are really difficult to keep the oil temperature consistent. Use a deep fryer for best results.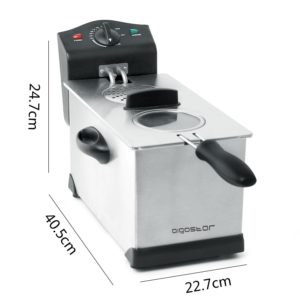 Donut Recipe Baked
Baked Apple Donuts are the Best Donuts in Town! We made a half dozen of these beauties as a small weekend baking treat. You can always double or triple the recipe. (We bought the tin here at Amazon.co.uk.)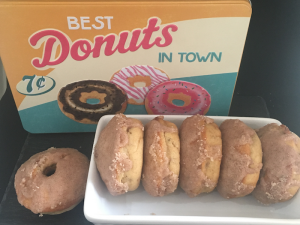 Easy Donut Recipe for Baked Apple Donuts
Ingredients & equipment are key for baked apple donuts. These few recommendations just make life a bit easier.
#FlourPower
If you are a regular reader, you will know how much we adore Matthews Cotswold Flours. We used Sponge in this batch but plain flour works just as well.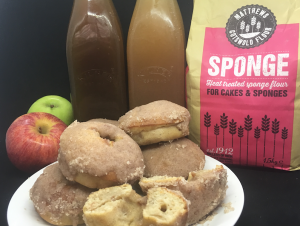 Sugars
You'll want both granulated and caster sugar for this recipe. Granulated sugar in the glaze gives a delicious crunch.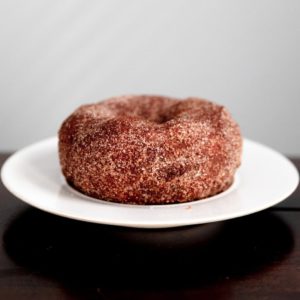 Donut Moulds
We bought these clever silicone donut moulds for baked apple donuts.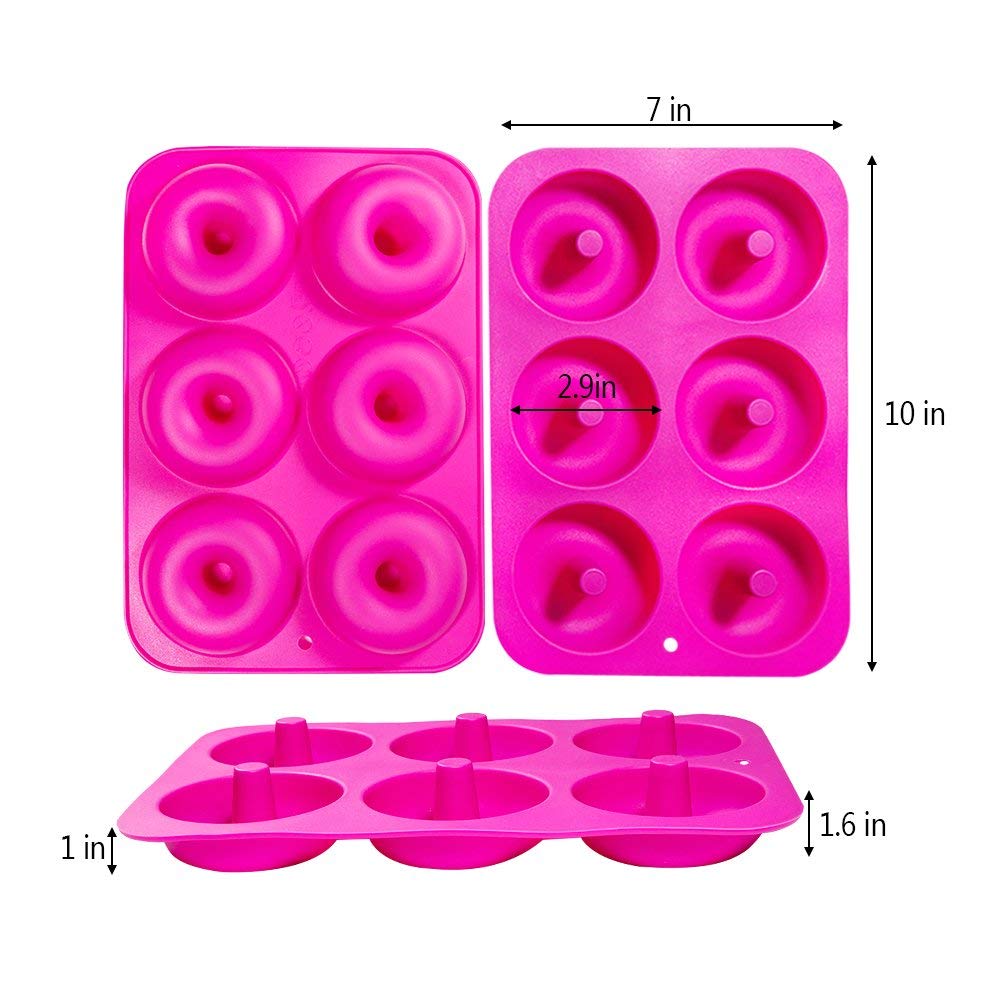 SaveSave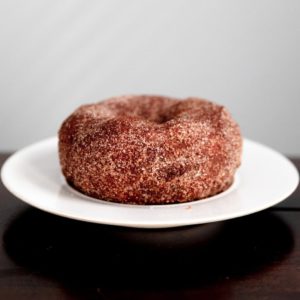 Baked Apple Donuts
Our best donut is baked apple donuts. An easy donut recipe perfect for autumn. Try apple donuts with <a href="https://americanrecipes.co.uk/recipe/apple-cider/"homemade apple cider.
Ingredients
Donuts
150

grams

plain flour

75

grams

caster sugar

3/4

teaspoon

baking powder

1/2

teaspoon

ground cinnamon

1/8

teaspoon

ground nutmeg

75

grams

Greek Yogurt

2

tablespoons

milk

1

large

egg

1/2

teaspoon

vanilla extract

1

tablespoon

vegetable oil

50

grams

apple

grated or use the pulp leftover from homemade apple cider
Coating
25

grams

butter

melted

50

grams

granulated sugar

1

teaspoon

ground cinnamon
Instructions
Donuts
Heat a fan oven to 200C

Prepare the donut mould with non-stick spray

In a large bowl, combine flour, sugar, baking powder, cinnamon and nutmeg.

In a small bowl, combine the yogurt with the milk.

Add egg, vanilla, vegetable oil and apples.

Pour the wet mixture into the dry mixture and stir to combine.

Spoon batter into the moulds and bake for 10 – 15 minutes (until a skewer comes out clean)

Pop the donuts out of the moulds and let cool on a wire rack.
Coating
Melt butter in medium bowl.

Mix cinnamon and sugar in a large bowl.

When the donuts are cool enough to handle but still warm, dip in butter and then dip in cinnamon sugar mix. (See tip.)
Notes
TIP: We only coated one side of the donut but you can do both sides if you prefer. Just roll the whole donut in the butter and then in the cinnamon & sugar mix.