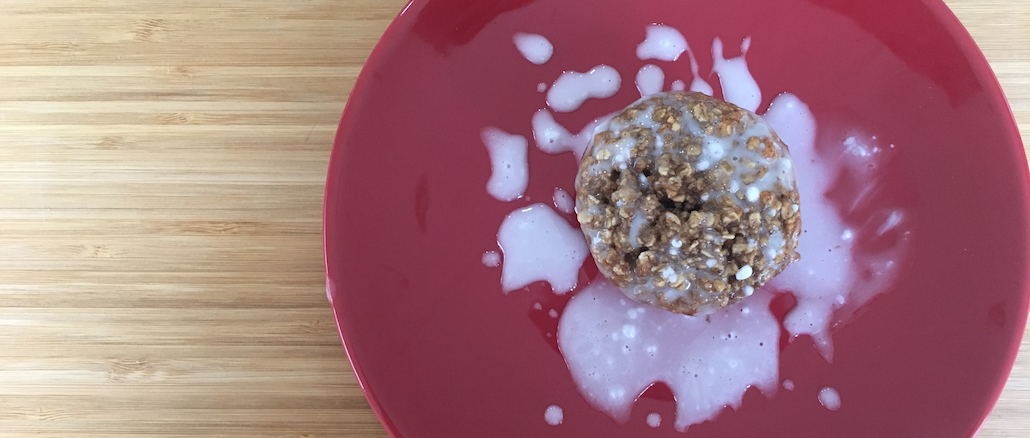 Cinnamon Roll Baked Oatmeal Recipe
Our Cinnamon Roll Baked Oatmeal recipe is an attempt at compromise. All of the flavour of a cinnamon roll done as a baked porridge with a bit of icing on top to be just a little sinful. They work best from a muffin tin so that you can see the icing and also control the portion.  
Cinnabon Cravings
Often I have to fly into Chicago O'Hare airport and British Airways always seems to land at the gates where there is a Cinnabon pumping sweet, sugar, flour and butter smells into the corridor. As much as I wish every day could start with a cup of black tea and a cinnamon roll, it is no more likely than ice cream for dinner. Cinnamon Roll Baked Oatmeal helps me beat my Cinnabon cravings!
More Baked Oats
Try blueberry baked oats with coconut, pecans, Greek yogurt and maple syrup or our make ahead baked oatmeal cups. If you are an oats super fan, our best granola recipe is for you! Sprinkle on yogurt, fresh fruit or even salads for a sweet and savoury combo.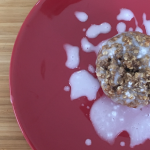 Ingredients
Oatmeal
1

egg

1

teaspoon

vanilla extract

150

ml

milk

semi-skimmed

100

grams

banana

overripe, mashed

150

grams

oats

2

teaspoons

cinnamon

1

teaspoons

baking powder
Icing
3

tablespoons

icing sugar

2

tablespoons

milk
Directions
Prepare 6 muffin tin with non-stick cooking spray

Heat oven to 180C (Fan)

In a medium bowl, mix egg, vanilla, milk and banana.

Add in oats, baking powder and cinnamon

Spoon into muffin tins and bake for 20 minutes until brown and skewer comes out clean.

Make icing by combining icing sugar and milk in a small bowl.

Once muffins have cooled, drizzle the icing on top.

Serve warm or room temperature.