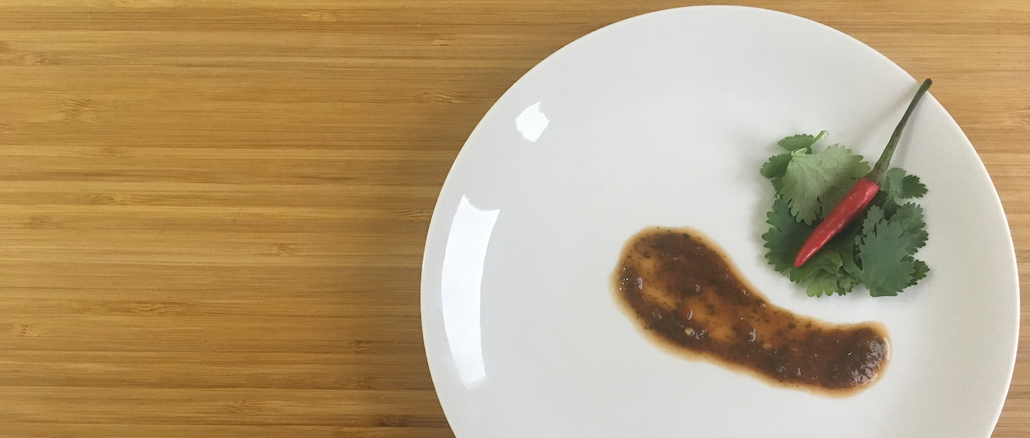 Shaata, Spicy Sauce
A good sauce can transform a dish from hmmm to yummm. This spicy sauce, sometimes called shaata, zhoug, zhug or sahawiq, can be made in advance and frozen so that you always have some to hand – just thaw thoroughly before use.  I make a batch the first weekend of the month and I'm usually out by the 28th of the month.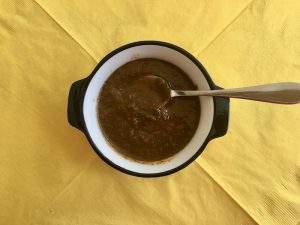 I was trying to recreate the tomato-based, spicy condiment served at Abu Zaad in Shepherd's Bush, London. My shaata is not authentic by any means.  It is more of a cross between tomato sauce and chimichurri – herby, fresh and spicy.  When you are next in London, stop by Abu Zaad for the real thing.  
Shaata has plenty of uses. Use it as a falafel sauce with our Baked Falafel.  Add 1 teaspoon per egg in our California avocado and spicy eggs recipe. Shaata can replace salsa in most TexMex recipes. The fresh herb flavour works great with beef; use as a base for Beef Chilli to replace the cayenne. Or just mix it with ketchup for a spicy dip for chips.
SaveSave
SaveSave
SaveSave
SaveSave
SaveSave
SaveSave
SaveSave
SaveSave
SaveSave
SaveSaveSaveSave
SaveSave
Heat through on low for about 10 minutes - this "burns off" the raw garlic taste and helps the flavours meld.

Turn heat to medium and bubble the sauce for approximately 5 minutes to thicken.

Let cool and then store in sterilised jars (I use leftover jam jars or mason jars).

Freeze extra and thaw completely before use.