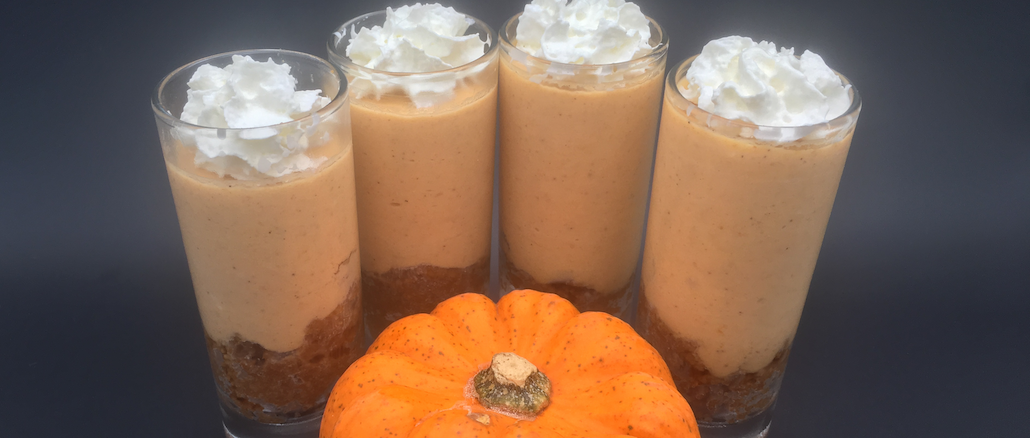 Pumpkin Cheesecake is a brilliant alternative to pumpkin pie for dessert. Since it is a no-bake cheesecake recipe, you free up space in the oven, too!  Serve with any Sunday Roast menu for a "mini-Thanksgiving" or autumn treat.
We made ours in shot glasses for a Halloween Party. The Lotus Biscoff base brings a cinnamon and caramel flavour to the cheesecake.  If you use oaty biscuits, add a dash of cinnamon.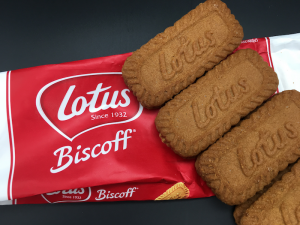 We also serve this as part of our Thanksgiving Dessert Buffet which includes Pecan Pie & Pumpkin Pie Bars.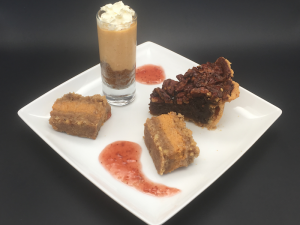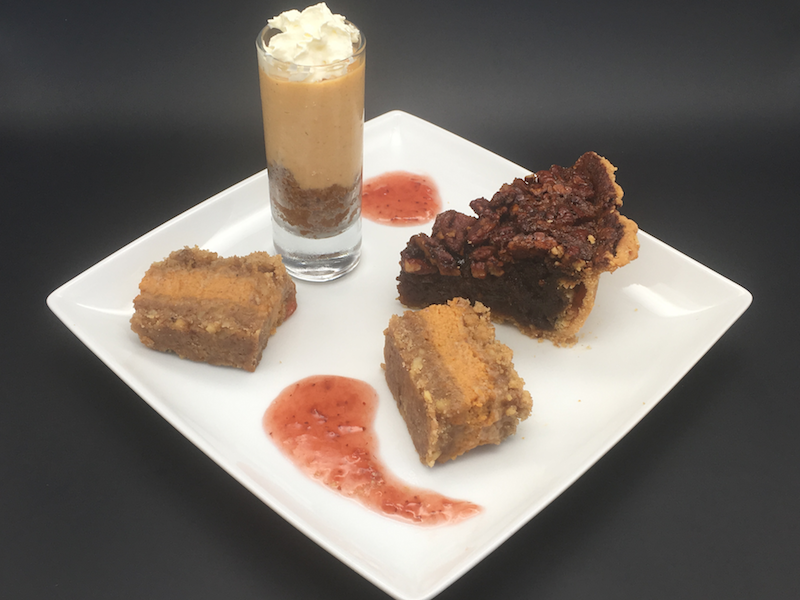 Crush biscuits with rolling pin.

Spoon into bottom of shot glasses (or spread into a 9 inch spring form cake tin).