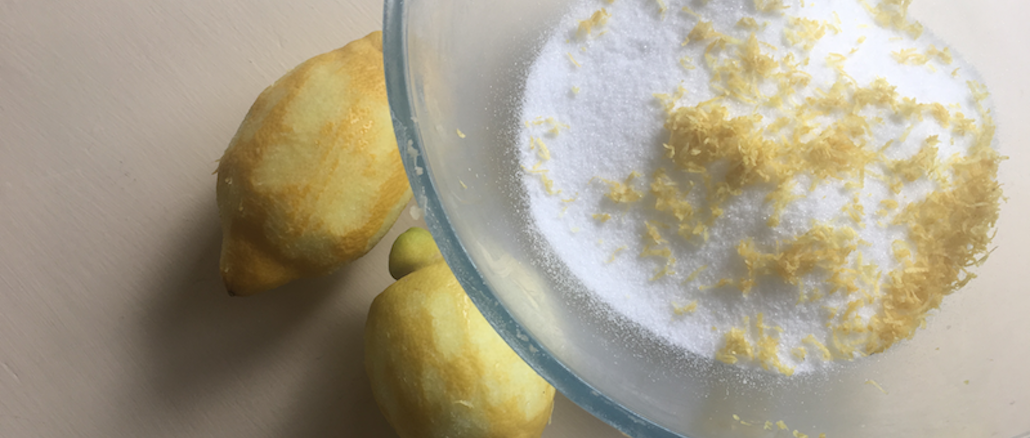 Easter means three things: Lemon Drizzle Cake, Carrot Cake and Ugly Duckling Cake. Of course, Peeps, chocolate bunnies and raspberry & dark chocolate Easter Eggs, too.
When Easter was early, there was no sense getting a new dress. Pairing a white dress with snow boots is a difficult look to pull off.  One year, the Easter Bunny died in a snow storm on Easter Weekend. American Midwest weather is brutal.
A late Easter was my favourite because that meant lunch at Aunt Marcia's – Coke Ham, Potato Salad, Taco Salad and at least five desserts:  Grandma's Jello Salad, Great Grandma's Lemon Drizzle Cake, Carrot Cake with Cream Cheese Frosting, Ugly Duckling Cake and Texas Chocolate Sheet Cake. 
Grandma would put a quarter in each of those plastic Easter eggs and we could hunt them all around Aunt Marcia's farm.  My new dress that my mum bought for me to wear to church on Easter Sunday got more than a little bit dirty hunting eggs. However, there is nothing better than sitting out in the sunshine, counting your shiny new quarters and having a sugar nap (even if your dress is dirty).
SaveSave
SaveSave
SaveSave
SaveSave
SaveSave
SaveSave
SaveSave
SaveSave
SaveSave
SaveSave
SaveSave
Prepare the loaf tins and heat oven to 175C (fan).

In a standmixer, add the soft butter and cream together with the sugar on low speed.

Add the eggs, one at a time and incorporate each egg fully before adding the next egg.

In a small bowl, sift the plain flour and baking powered together.

Add the flour mixture, slowly, one tablespoon at a time and combine into the cake batter.

Bake for 25 - 30 minutes until a skewer in the middle comes out clean. (I tested mine too early and the cake fell.)
Pop out of the tin and loosely wrap in aluminium foil.

I keep mine in the fridge which helps the sugar form a crunchy top.