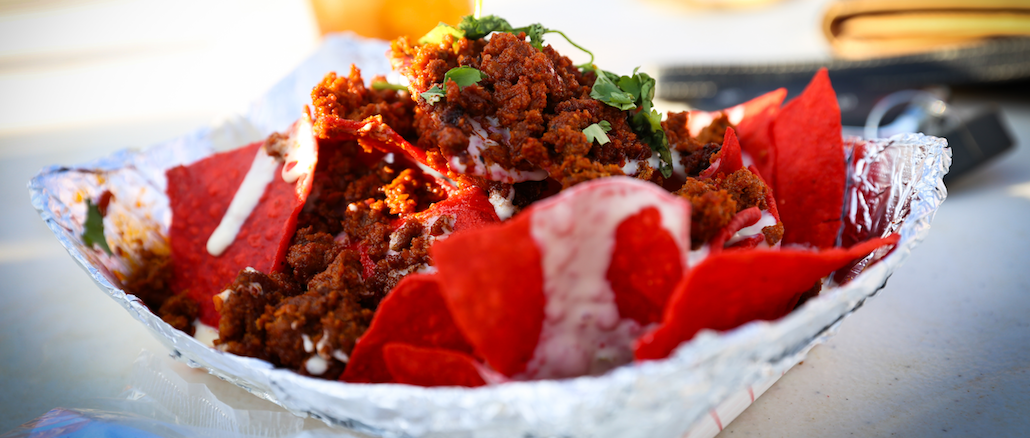 Doritos Taco Salad
#TacoTuesday becomes Taco Salad Wednesday
This classic Doritos Taco Salad with salsa 1980's recipe is a brilliant option for lunch. This recipe makes 4 servings of meat so we use 2 for Taco Tuesday and 2 for Taco Salad on Wednesday.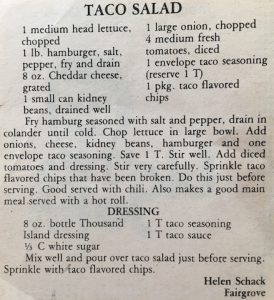 Doritos & Fat Man Chilli
The Secret Sauce
One of the great cheats is using Italian salad dressing – the garlic and spices really bring the salad to life and there is no effort. Newman's Italian is my favourite brand. This recipe also features Fat Man Chilli Sauce which is worth seeking out and their online ordering is brilliant.
Doritos are the classic corn chip to mix into Taco Salad but lately, I've been loving Manomasa. They are thicker, not quite so greasy and a HUGE crunch. They are expensive but worth it to make this Taco Salad a special treat. 
SaveSave
SaveSave
SaveSave
SaveSave
SaveSave
SaveSaveSaveSave
SaveSave
SaveSave
SaveSave
SaveSave
Put a large non-stick frying pan on the hob.

Add 1 teaspoon of olive oil and the red onion.

Cook on low heat until onion is softened.

Add mince and all of the spices.

Cook on medium / high heat until the mince is cooked.

Remove the mince from the heat.

Reserve half the meat for another use (e.g. tacos).

Mix the italian salad dressing into the meat. Taste and adjust seasonings if necessary. Let meat cool to use as a pack lunch.
Chop salad leaves to desired size and put in serving dish.

Top the lettuce with meat, cheese, fresh tomato salsa, coriander and Doritos.

In a small bowl, mix together the soured cream and Fat Man Chilli Scorchio Sauce.

Pack the soured cream mix separately and put on salad just before eating.