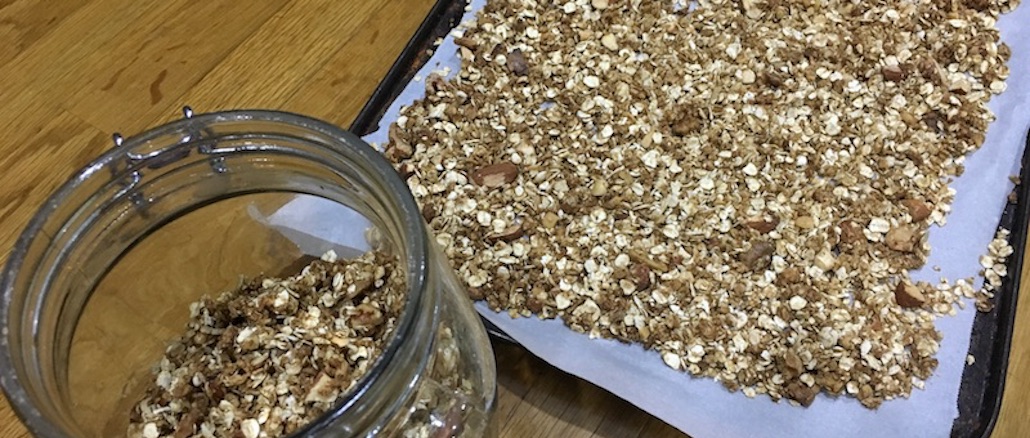 Flapjack Granola
At the start of every month, we make up a batch of this Flapjack Granola. Our granola is no fruit, all nuts, super easy and stores beautifully. It is the best granola recipe we have ever developed.
Hands down, this is our best granola recipe. It is like a huge flapjack crumbled up to be granola. Tate & Lyle's Golden Syrup gives this granola a deep sweet moreish delightful taste. You can, however, substitute honey if you prefer.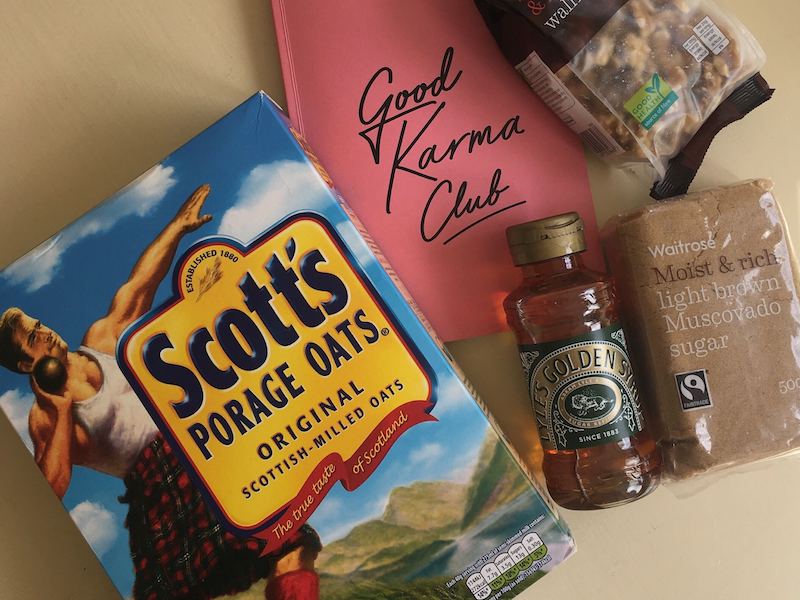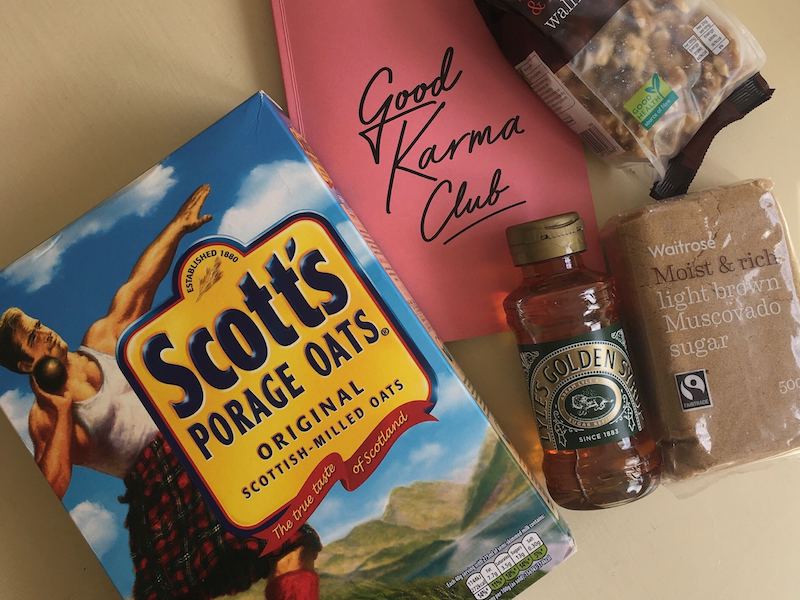 No Fruit Granola
We prefer homemade granola because we are definitely a 'no fruit granola' household. The closest we get to fruit and granola are these amazing Raspberry Oat Squares.
Our granola is just oats, nuts, spices and sweet stuff. We top fresh fruit with Greek yoghurt and a sprinkle of our best granola for a quick and easy breakfast.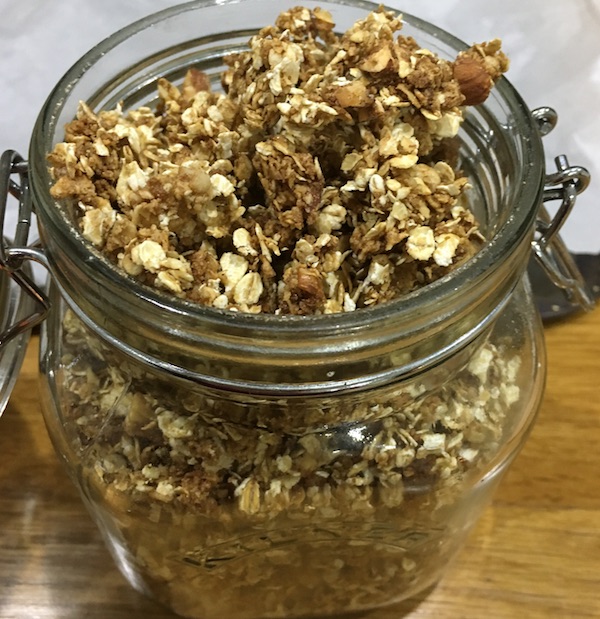 The Granola Incident
Sometimes granola is important. When I was recovering in hospital it was very important and the resultant argument with my husband is now just referred to as "The Granola Incident".
You know when you are feeling better when you start complaining about the hospital food. I was living on strawberry yoghurt and texted my husband to bring me some granola from home.
He didn't. His excuse, "I looked but there wasn't much left."
My reply, "I didn't ask you how much granola was left! I haven't been home in a week and I know the stock level of everything in that kitchen. I didn't want your opinion about whether to bring me granola, I just wanted you to bring the granola so that I could have one, tiny, tiny, little comfort from home."
Been there?
Be safe. Be smart. Always keep a batch of our best granola in the cupboard.
SaveSaveSaveSaveSaveSave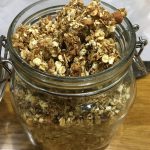 Granola
Hands down, this is our best granola recipe. It is like a huge flapjack crumbled up to be granola.
Print Recipe
Pin Recipe
Ingredients
200

grams

rolled oats

2

teaspoons

ground cinnamon

50

grams

walnuts

chopped

50

grams

almonds

chopped

50

grams

light brown muscovado sugar

1

pinch

salt

Maldon sea salt preferred

100

ml

vegetable oil

100

grams

golden syrup

3

teaspoons

vanilla extract
Instructions
Pre-heat oven to 180C fan

In a large bowl, combine oats, cinnamon, walnuts, almonds, brown sugar and salt.

In a small bowl, combine vegetable oil and golden syrup. Microwave for 30 seconds to soften the syrup.

Remove bowl from the microwave and quickly stir in vanilla extract.

MIx the liquid into the dry ingredients and fold until the oats are well covered.

Spread out in one layer on a baking tray lined with parchment paper (you don't want this to stick!)

Bake for 8 - 12 minutes until golden brown. Stir once to during baking to ensure even cooking.

Let cool. Then crumble and store in an airtight container.