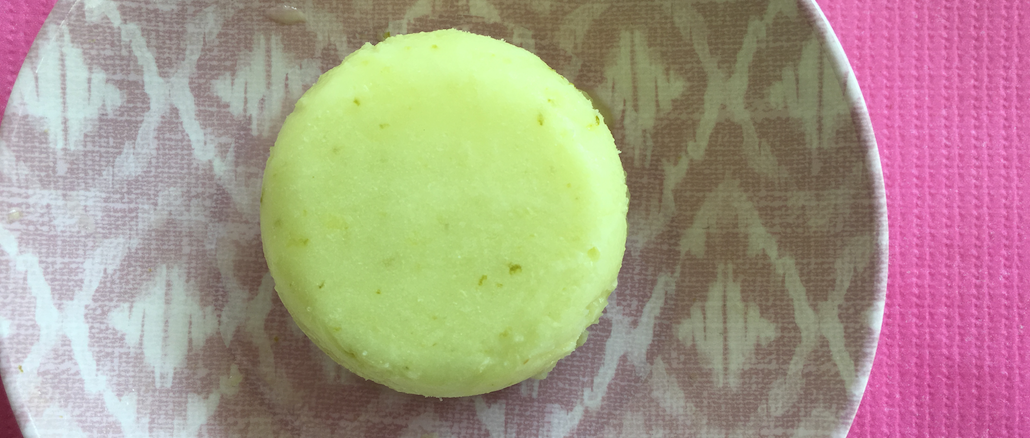 American Lime Sherbet
Our Lime Ice Cream is really a Lime Sherbet. Sherbet is less tart than a sorbet and creamy from the addition of milk. We don't use cream because that is too heavy.  Replace the whole milk with a plant based milk of your choice to make this recipe dairy-free.
Orange Sherbet is the most common sherbet in America then lime and raspberry.  There is even Rainbow Sherbet which combines all three flavours.
How to make Lime Ice Cream
To make Lime Ice Cream, make the syrup base and then mix with the milk of your choice and freeze.  We used whole milk here but it is just as good with Oat, Almond or Soy Milk if you prefer dairy-free.
Serving Lime Ice Cream
Zesty & tart, Lime Sherbet goes extremely well with meringues and fresh raspberries or raspberry coulis.
We also use lime sherbet as a base for various summer drinks and desserts.  We've paired it with Fentiman's Ginger Beer for these floats and shooters.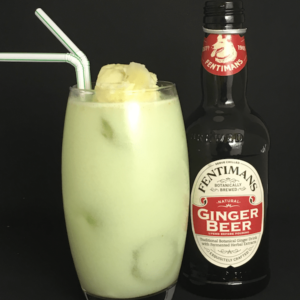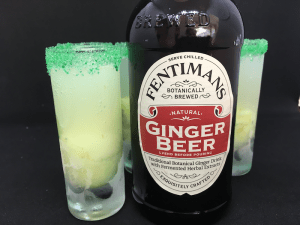 SaveSave
SaveSave
SaveSave
SaveSave
SaveSave
SaveSave
SaveSave
SaveSave
SaveSave
SaveSave
SaveSave
SaveSave
SaveSaveSaveSave

Once the syrup has cooled, stir in milk.

Chill the base mixture until you are ready to make the ice cream.
Make the ice cream to the manufacturer's instructions of your ice cream maker.

If you don't want to use an ice cream maker, pour the base into a freezer safe container.  Put in freezer.  Stir every few hours until "soft set" then let freeze until hard.