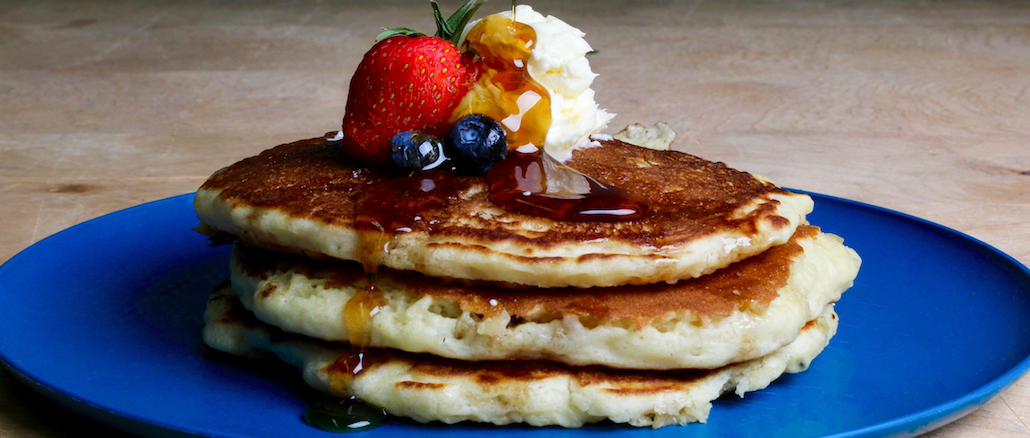 American Buttermilk Pancakes Recipe (UK)
With this easy buttermilk pancakes recipe, you can make perfect, fluffy American pancakes at home. Make them a superfood with our Blueberry Pancakes variation.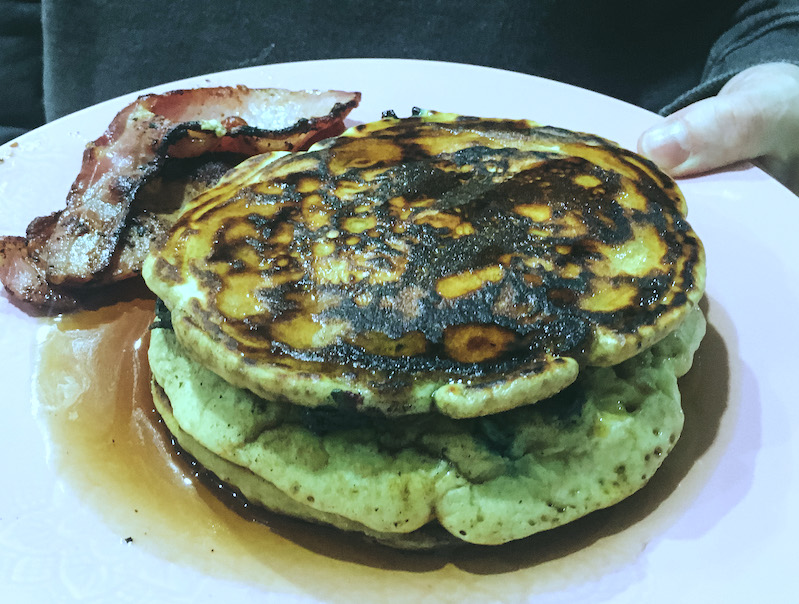 American buttermilk pancakes are served coast-to-coast in every diner, Denny's and IHOP in the country. At McDonald's, they are hotcakes which is a more traditional name for these delightful treats. The trick is to rest the pancake batter. At least five minutes but preferably 15 minutes (if you can wait that long).
How to make American pancakes
There are a few rules for making perfect pancakes. Follow these and you can't go wrong.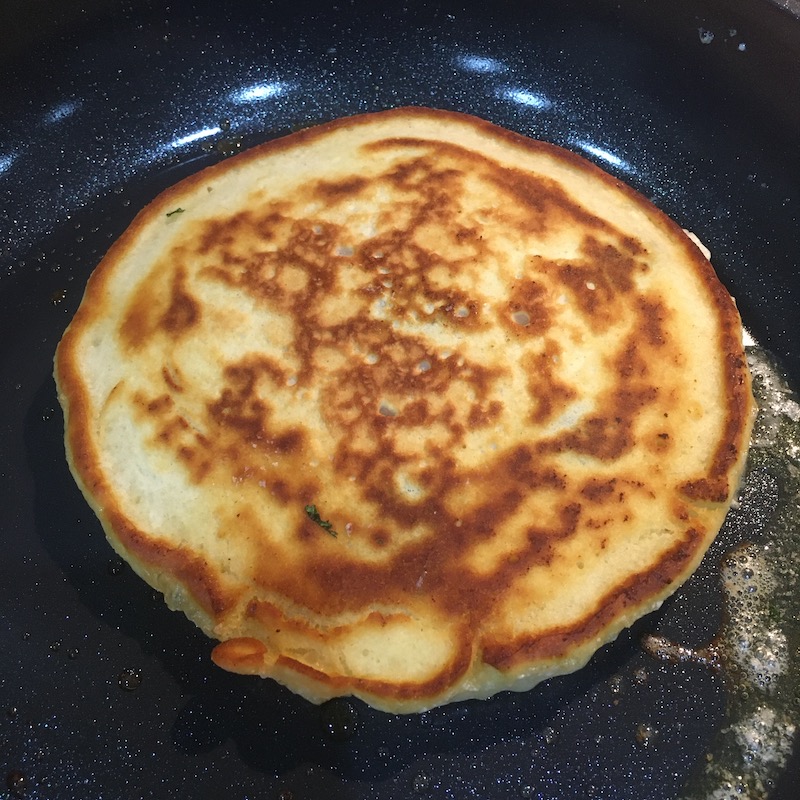 Rule 1: Use real buttermilk
Real buttermilk is always best. We use St. Ivel buttermilk. The 180ml is perfect for this recipe. If you can't find it, mix 1 tablespoon white vinegar with 1 cup milk (preferably whole milk).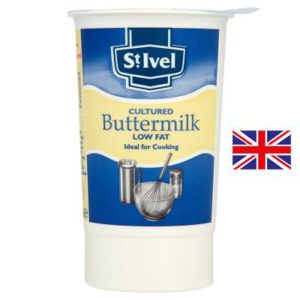 Rule 2: Give it a rest
Let the batter rest so that the bicarbonate of soda can interact with the buttermilk. Just like making Yorkshire Pudding, the pancake batter needs to rest to give you the best results.
Rule 3: Separate, Peak & Fold
We're talking about eggs, not laundry. Separate the egg whites and whisk them to soft peaks before adding them to the batter as the last step. Plus, do NOT over mix and lose all of the air in the egg whites.
Butter, Syrup and More Syrup
Always serve our buttermilk pancakes with real butter, honey butter and lots and lots of maple syrup. We also have recipes for homemade blueberry syrup and cinnamon syrup which make lovely toppings (and great gifts).
If you can get your hands on some Moose Maple Butter, you will likely squeal with delight when you put their heavenly butter on these pancakes.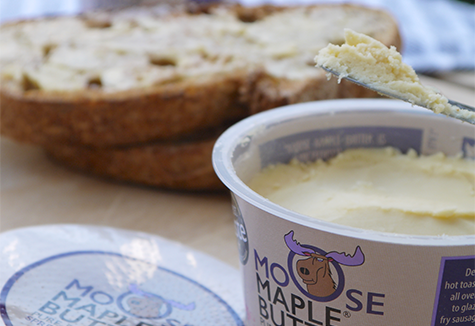 Variation: American Blueberry Pancakes
Adapt this recipe for American Blueberry Pancakes. Just scatter fresh or frozen blueberries on the batter once you have poured it into the pan. The fruit will heat through as your batter cooks. Only mix blueberries into the batter if you want to end up with purple pancakes. For extra blueberry, top with homemade Blueberry Syrup.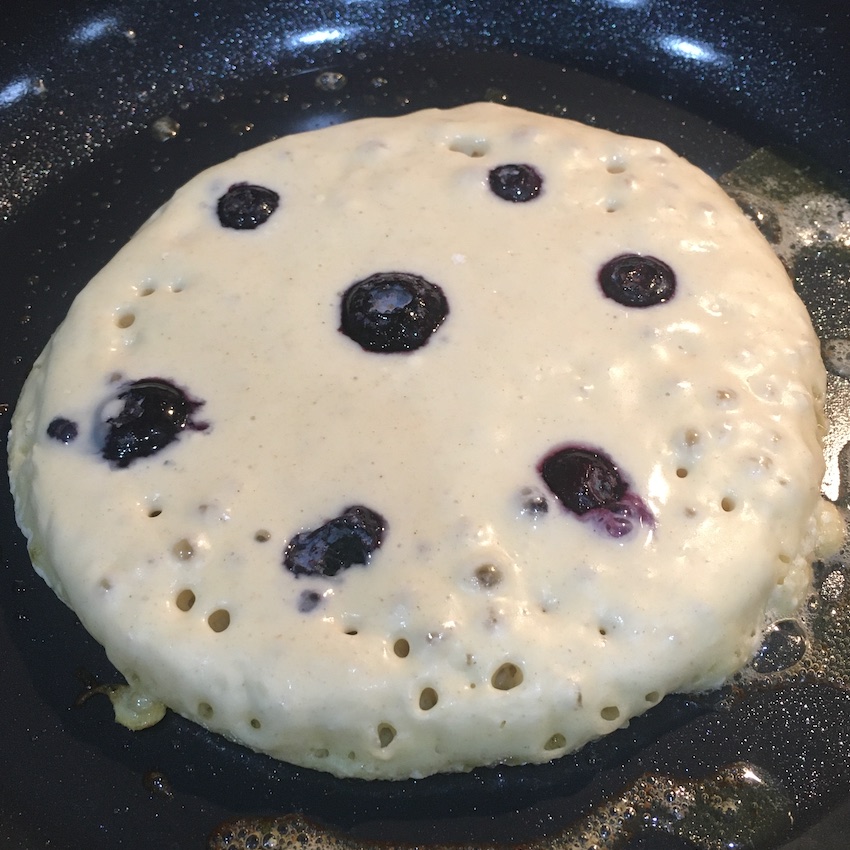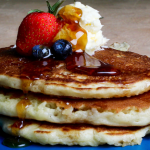 Ingredients
300

grams

plain flour

1

teaspoon

bicarbonate of soda

2

teaspoons

baking powder

1

teaspoon

salt

2

tablespoons

sugar

, caster or granulated

2

large

eggs

, whites and yolks separated

400

ml

buttermilk

1/2

teaspoon

vanilla extract

2

tablespoons

butter

melted

maple syrup

to serve

blueberries

optional
Directions
In a large bowl, whisk the salt, baking powder, baking soda, flour, and sugar. Set aside.

In a medium bowl, add the egg yolks, buttermilk, vanilla extract, and melted butter. Mix to combine.

Combine the wet mixture with the dry mixture. Stir and let sit for 5 minutes while whisking the egg whites.

In a small bowl, beat the egg whites until soft peaks form.

Gently fold in the fluffy egg whites. Don't over mix.

Heat an electric griddle to 175C or put a non-stick pan on the hob and heat to medium-high.

Season the pan with a bit of butter.

Scoop the batter into the pan. Cook for 2-3 minutes until bubbles form and edges are dry. Flip and cook another 2 – 3 minutes.

Serve warm, with butter and maple syrup.
NOTES
Make them Blueberry Pancakes: Just scatter some fresh or frozen blueberries on the pancake once you have poured it into the pan. The fruit will heat through as your pancake cooks.