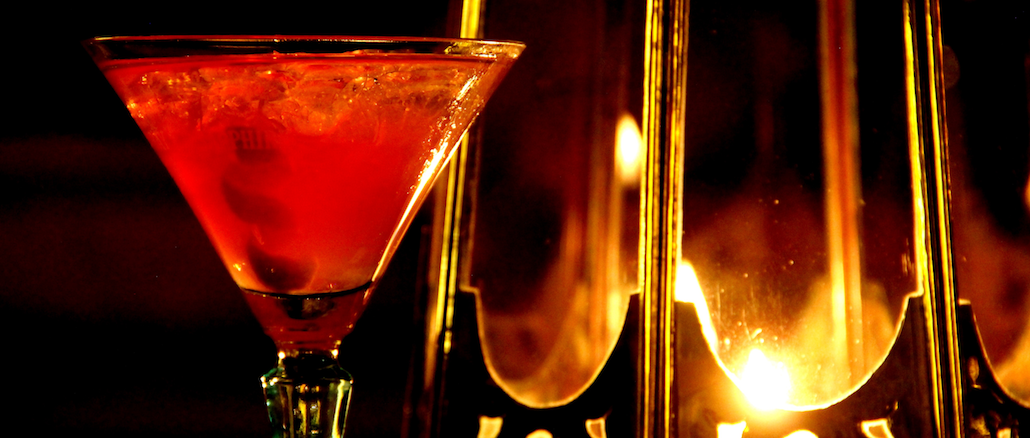 What girl doesn't love a cosmo?  I am not sure if it is the shape of the glass or the clean taste of high quality vodka that I love more.  But, alas, it is Dry January so this has been transformed into a virgin cocktail that is still mighty tasty.
SaveSave
SaveSave
SaveSave
In a cocktail shaker, mix cranberry, lime and orange juices with some ice.

Shake to mix. Taste and add simple syrup until your preferred level of sweet / tart is achieved

Place the orange zest and about 6 frozen cranberries in the martini glass.

Strain the cosmo into the martini glass and serve.