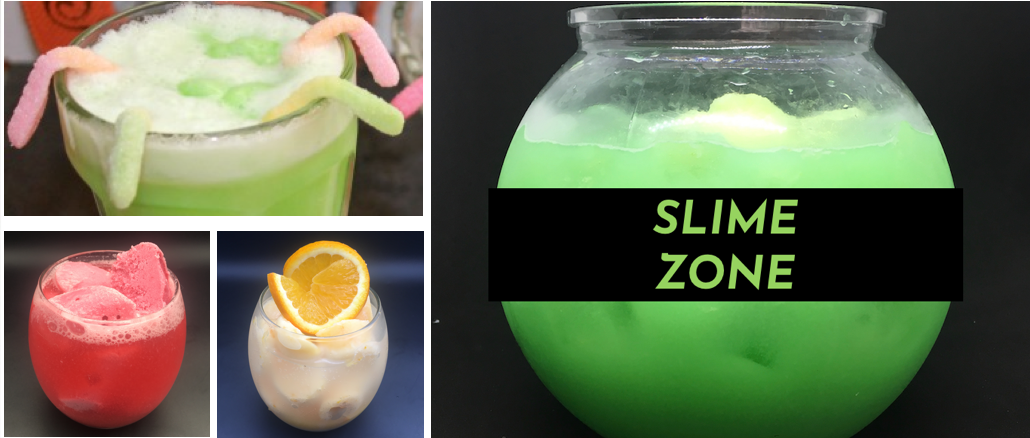 Halloween Mocktail Recipes
We've gathered our favourite Halloween mocktail recipes including Witches Brew, Swamp Juice, Blood Punch & more. Happy Halloween!
Sherbet for Mocktails
Sherbet is a type of ice cream in the USA. When combined with fizzy soda, it makes a delightful punch. Since we have never been able to find an equivalent to sherbet in the UK we made our own in three flavours: Lime Sherbet, Orange Sherbet and Raspberry Sherbet. All of them can be made with or without an ice cream maker.
Witches Brew Recipe
Big Bear's Wife serves up a very easy Witches Brew recipe. Simply make 1 litre of our Lime Sherbet and mix with 2L of lemon-lime soda (e.g. 7Up, Sprite, etc.) for a quick, kid-friendly Halloween Party Punch.
Halloween Orange Punch
Like Witches Brew, Halloween Orange Punch is also quick to put together. Simply mix 1 litre of our Orange Sherbet with 1 litre of Orange Fanta and half a litre of pulp-free orange juice. Add orange slices and crushed ice to the punch and serve immediately.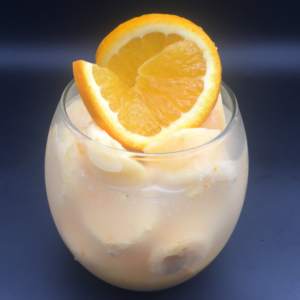 Ruchi's Kitchen has candy corn in her punch glasses but we just eat those separately.
Blood Punch
I love how Melissa at Design Eat Repeat prepares her punch. She fills her punch bowl with ice and then scoops on the Raspberry Sherbet.
We've used this trick in our Blood Punch. We use 1 litre of our raspberry sherbet. Top with 1 litre of cranberry-raspberry juice drink and 2 litres of lemon-lime (e.g Sprite or 7Up) soda.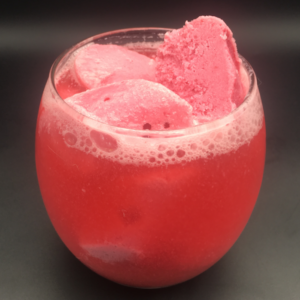 Swamp Juice Recipe, Slime Punch
This punch recipe goes by two different names – Slime Punch or Swamp Juice – but they are essentially the same. Our Swamp Juice Recipe is super easy. Simply mix half a litre of pineapple juice with 2 litres of lemon-lime soda. Spoon in 1 litre of our Lime Sherbet.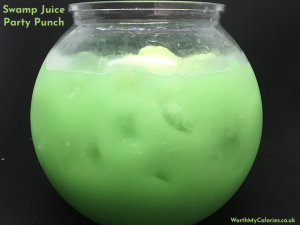 Simply Southern Mom does a beautiful photograph of swamp juice punch. Definitely, decorate with gummy worms hanging over the rim of the glass – brilliant idea.