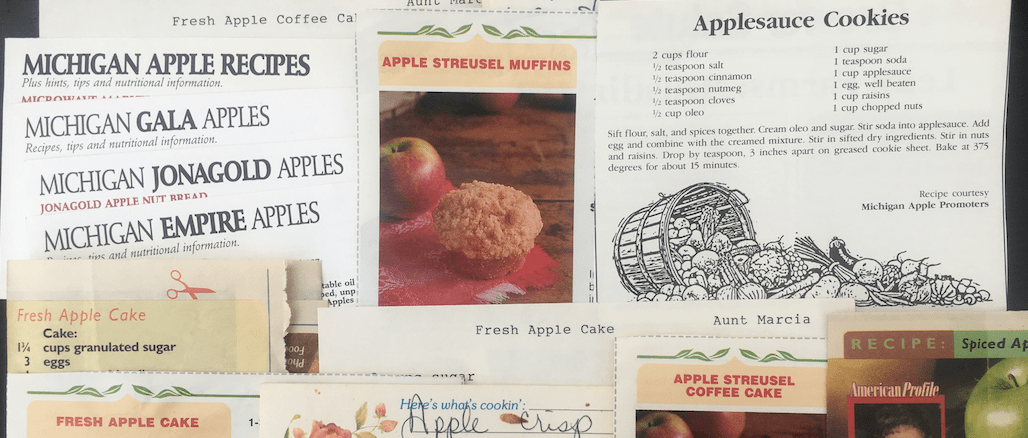 Best Apple Recipes
Autumn in middle America is a special time of year. In northern states such as Michigan, Wisconsin, Minnesota, Upstate New York, Vermont and New Hampshire, the spectacular colours of the falling leaves are matched only by the abundance of the best apple recipes for apple desserts.
Our annual Apple Orchard Day at the local pick-your-own farm supplied us with various varieties of apples that are the backbone of some of our favourite easy apple recipes. We would top off the day with a trip to the farm shop for (alcohol-free) homemade apple cider & donuts and to try out any new apple dessert recipes they made for that season.
Easy Apple Recipes
To transform any apple recipe an easy apple recipe, use an apple corer & slicer. When we set up our "forever home" in the Cotswolds, I was delighted to buy one for myself as my housewarming gift. This gadget is inexpensive but it makes easy work out of a bushel of apples. Less time in the kitchen means more time with the family enjoying your homemade apple desserts.
5 Best Apple Recipes
The best apple dessert recipes include sugar, apples and cinnamon – the cornerstones all apple dessert recipes. If an apple recipe has these ingredients, it is pretty much a guarantee it is going to taste great.
By far, the best of our collection of apple dessert recipes is Apple Crumble. Apple Crumble tastes great for dessert or breakfast. According to advice from the mothers and aunties in our family, anything made with fruit qualifies as breakfast.