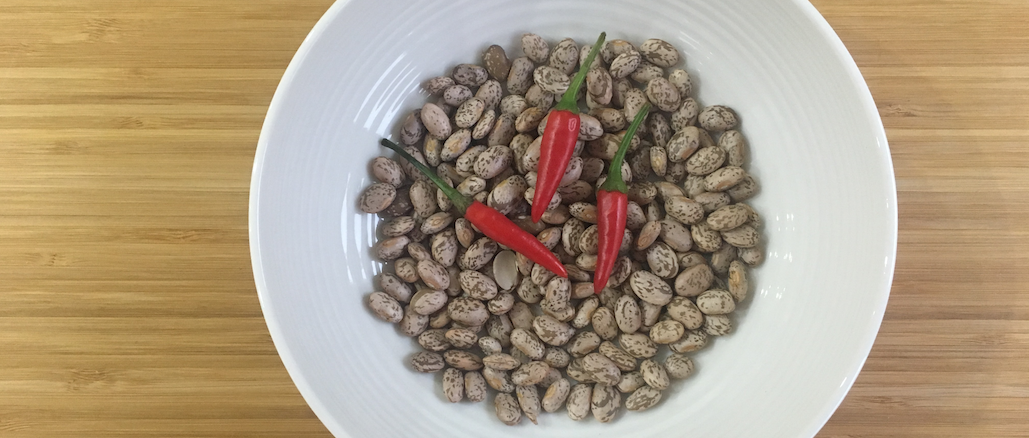 Healthy Bean Soup
Autumn and winter are the best seasons for making this vegetarian bean soup.  Our Pinto Bean Soup Recipe is so simple and the final dish is impressive, complex and filling. We make this healthy bean soup in the autumn to keep warm and in the winter for calorie control when we take on that annual New Year's Resolution to eat healthy, vegetarian food.  Pinto beans are very healthy and the fresh chilli will perk up any cold, dark day.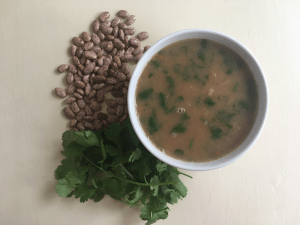 Easy Vegetarian Bean Soup Recipe
You can also easily make this vegan by skipping the garlic butter in the soup base and changing the garnishes. We have based our pinto bean soup from traditional TexMex recipes but adapted it for the British home cook. Most of the ingredients you'll have on hand so this is a great bean soup recipe to bookmark for when you need a recipe for something quick, filling and hands-off. 
We love this bean soup as an alternative to our beef and black bean chilli. Not only as a vegetarian alternative but also because this bean soup gives us a break from tomato-based chillis.
Pinto Beans 
Pinto Beans are the traditional bean for refried beans but they delicious in so many dishes. I love how they soak up the flavours of anything paired with them. Plus they are low in fat and high in fibre.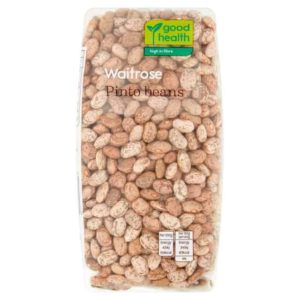 This soup is best when made with dried beans, like these from Waitrose, that have been soaked overnight.  The final dish will be more creamy and filling than using canned beans.
SaveSave
SaveSave
SaveSave
SaveSave
SaveSave
SaveSave
SaveSave