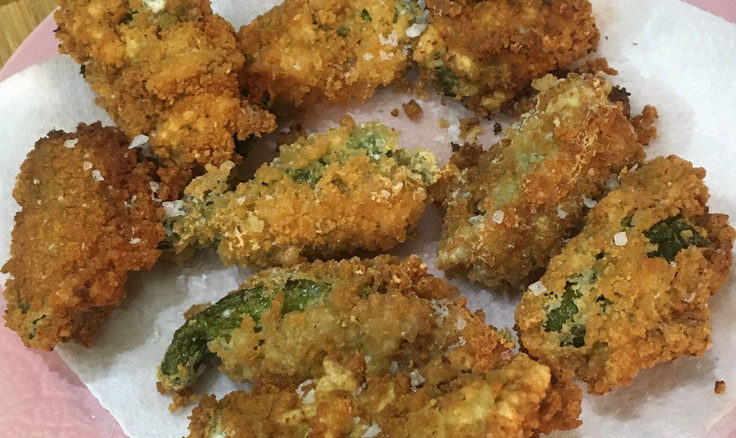 I use mild padron peppers for my jalapeño poppers. I've made them both deep fried and in the oven. Deep fried is messy but taste fantastic. Oven fried is easy clean up. You choose!
Ingredients
130g padron peppers, tops chopped off and seeds removed
100g cream cheese
25g parmesan cheese
dried basil, dried parsley, garlic salt to taste
50g plain flour
1 egg beaten
100g breadcrumbs
500 ml vegetable oil (for deep frying)
Deep Fried Method
Mix the cream cheese with the parmesan cheese and spices.
Carefully stuff the mixture into the peppers
Heat the oil to 160 C
Dip the peppers in flour, then egg then breadcrumbs – twice to make a thick coating.
Deep fry about two minutes on each side.
Remove with slotted spoon and stack on kitchen paper to drain the excess oil.
Eat when a bit cooled.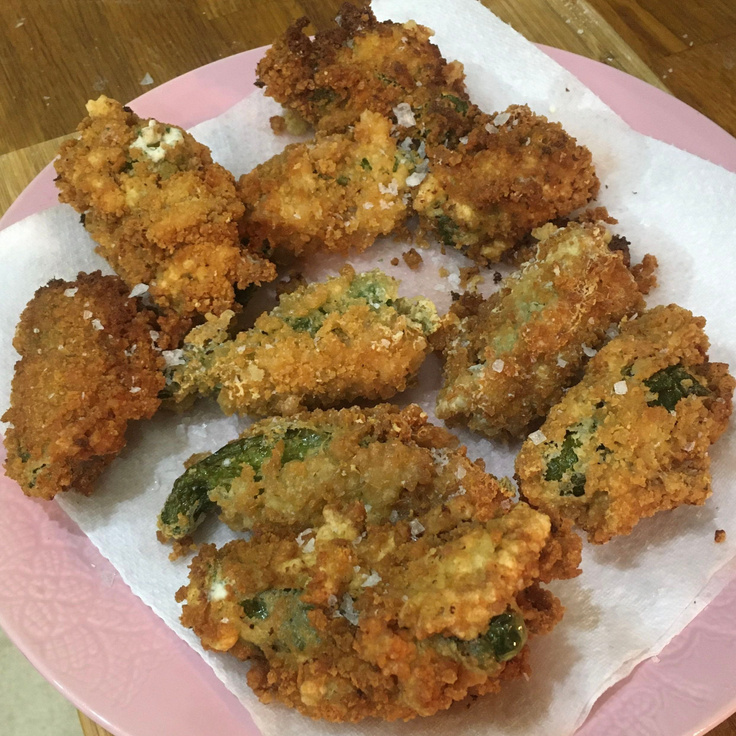 Oven Fried Method
(You won't need the egg, flour or as much vegetable oil)
Mix the cream cheese and spices
Cut the peppers in half and stuff with cream cheese
Place on baking sheet
Bake at 200C for 10 minutes
Mix breadcrumbs and parmesan with 1 tablespoon of oil
Sprinkle breadcrumb mixture on the peppers
Return to oven and bake for a further 10 minutes until golden brown