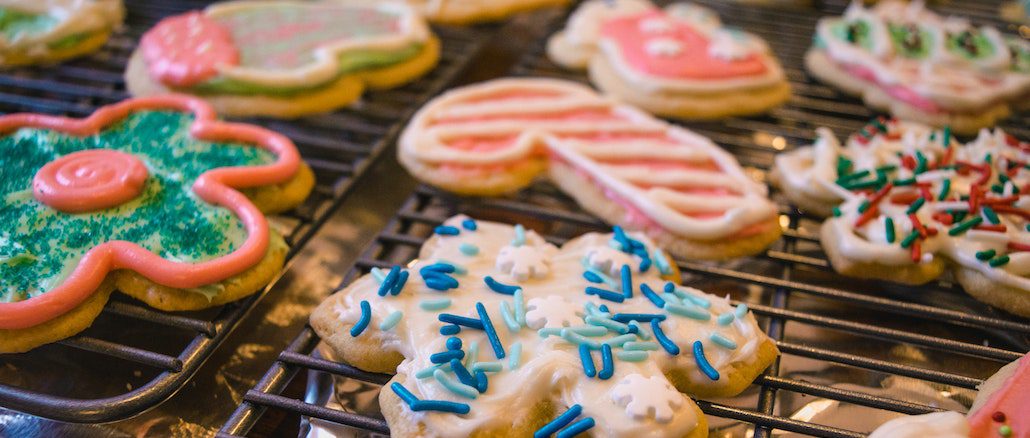 Decorating Cookies
Decorating cookies can be fun or very tedious depending on what else is going on. If you have helpers, these sugar cookies are brilliant covered in buttercream and decorated.
Your cookie jar will never be empty once you master any of these decorating techniques.
Easy Cookie Decorating
Roll in sugar
The easiest way to decorate cookies is to shape them into a ball and roll them in sugar before baking. That is how we make our Molasses Cookies (Treacle Ginger Cookies).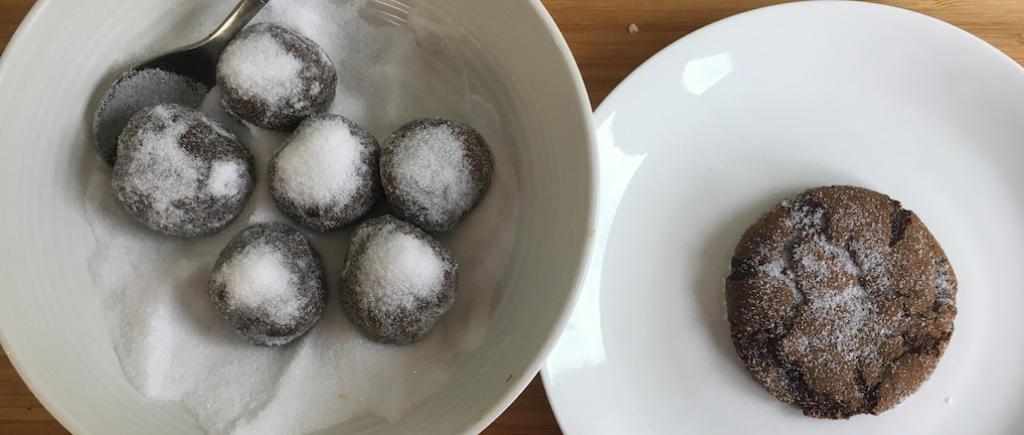 We used the same trick for our favourite sugar cookies and it works a treat. Zero effort and makes a good looking cookie.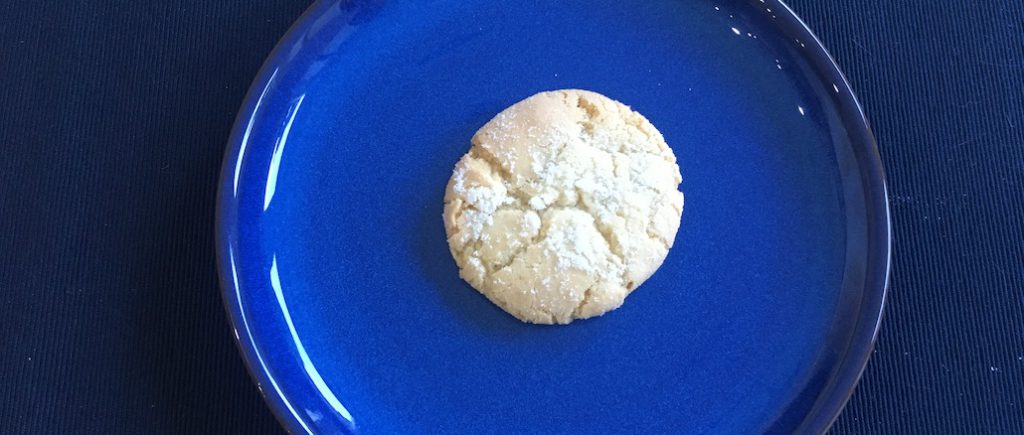 Two minute buttercream
Buttercream icing is easy to make and doesn't really have a 'recipe'. The ingredients are butter, icing sugar and a splash (just a splash) of milk (preferably full fat).
Melt the butter, add a splash of milk and then stir in icing sugar until you get the desired consistency.
If you are dipping, the frosting can be like a thick cream. If you are piping, you might want something more stiff so add more icing sugar. The best way to experiment. It will taste great no matter how it looks!
Add Colour
Add food colouring to the buttercream depending on your season. We make one batch of buttercream and then split it into smaller bowls and colour each bowl differently.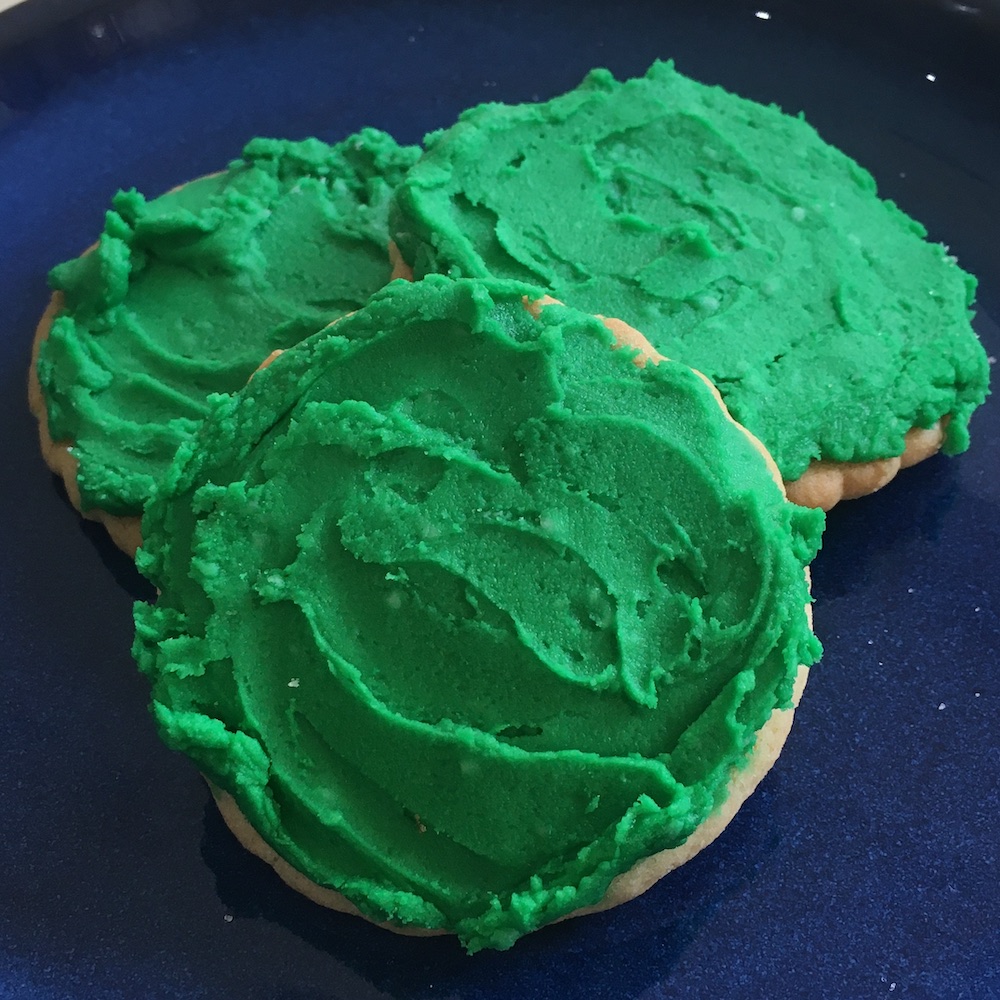 Make it a Zingy
By far, the easiest tip for cookie decorating is adding a bit of zest to the buttercream. Instead of the milk, add a squeeze of lemon or orange juice and some of the zest of the fruit. Our favourite is lemon sugar cookies!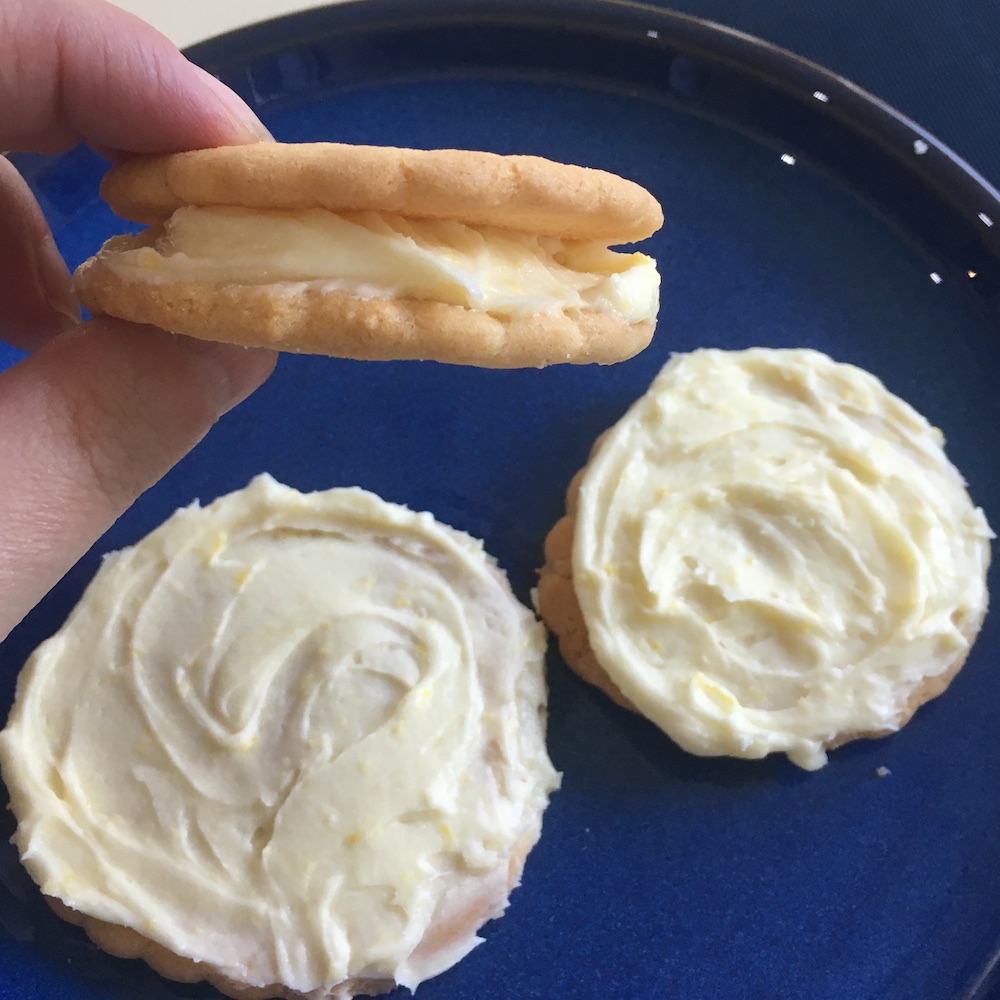 Dip
When I'm feeling too lazy or rushed to decorate, I dip these cookies buttercream about half way up the biscuit and let it dry on a wire rack. Better yet, just add a dab of food colouring to the dough, bake and serve. Adjust your colours to the event or season.
Spread & Swirl
Use a simple palette knife and just make a pretty swirl in your spread of the buttercream on the cookie. Can't get much easier than that!
Sandwich
Make your buttercream and sandwich it in between biscuits. Check out these maple and walnut cookies to see a mix of dipping, sprinkling and sandwiching in action.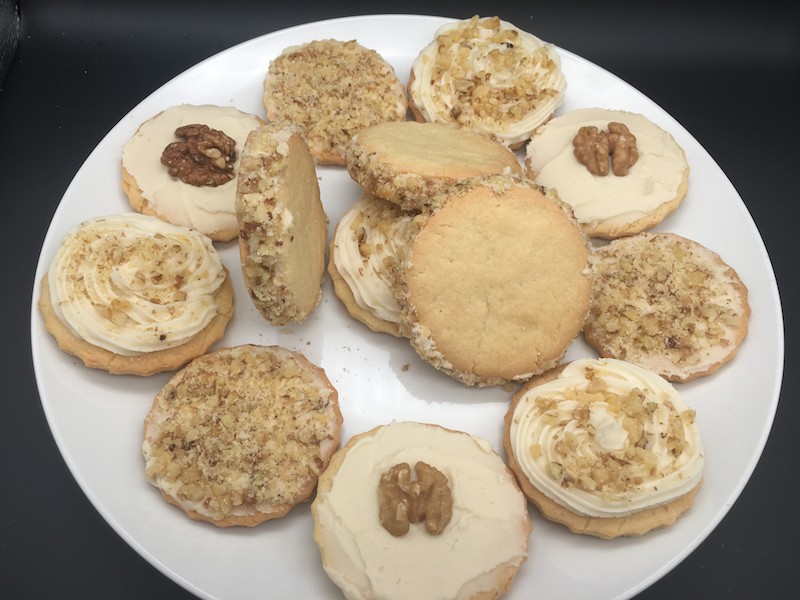 Sprinkles & Glitter
Sprinkles, edible glitter and Hundreds & Thousands all make easy and fun cookie decorating accessories. We adore our local Craft Company for specialist decorations.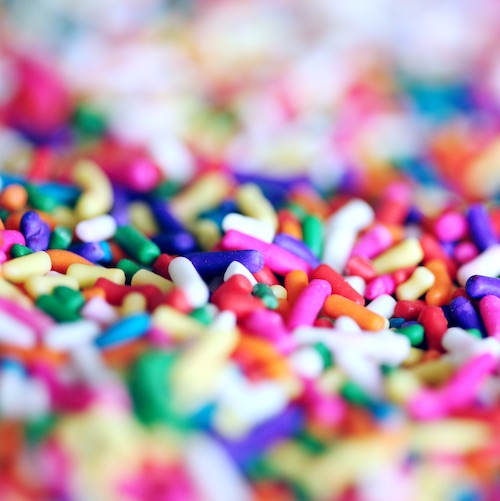 Candy, Nuts and Coconut
You can also use standard household ingredients for decorating.
Desiccated coconut for snow
Chopped nuts are always a winner and add texture to the melt-in-our-mouth sugar cookie
Mini chocolate chips make wonderful eyes on your character cookies
Here we simply crushed a candy cane and sprinkled it on some vibrant green icing for some Christmas sugar cookie magic.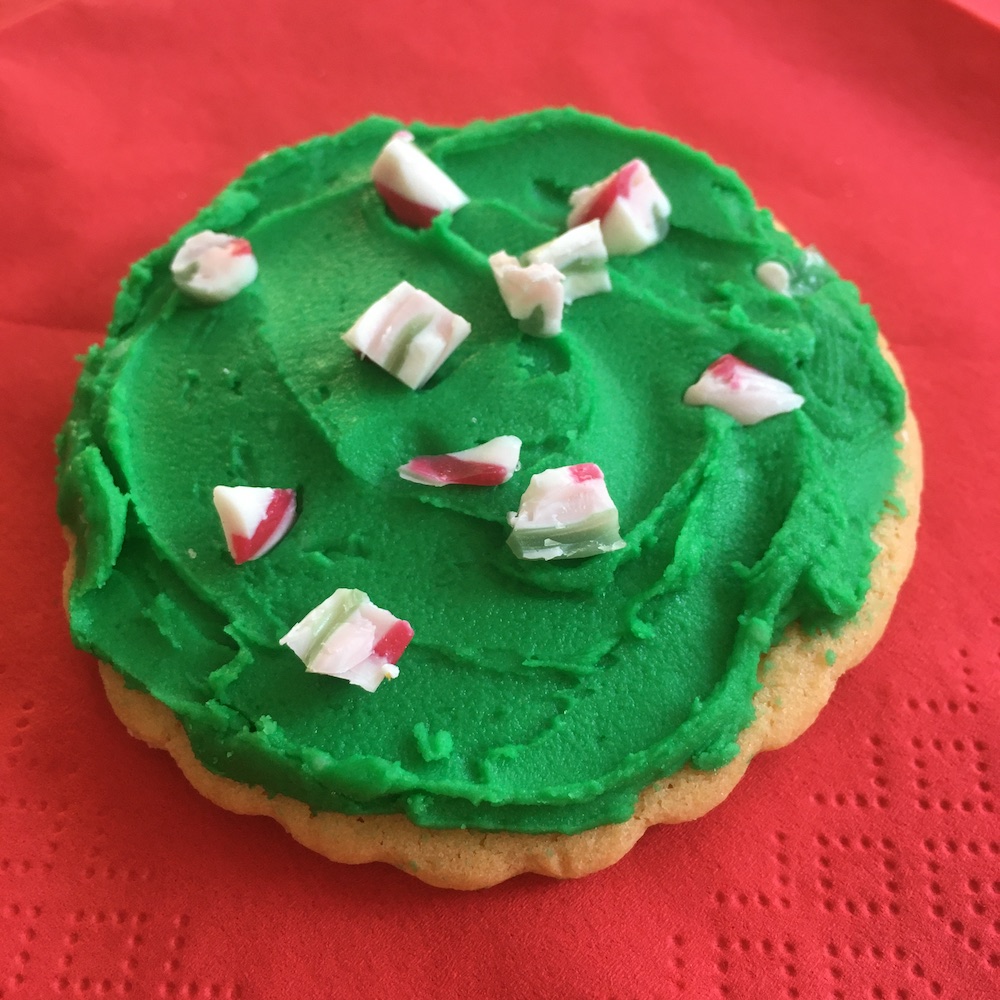 Cookie Christmas Tree
Much easier than it looks and a wonderful show piece, this sugar cookie recipe using star cookie cutters makes a gorgeous Christmas Tree.
Cookie Decorating Art
To be properly schooled in the art of cookie decorating, follow American Tradition Cookie Cutters on Instagram. Their creations are amazing!
We also adore these tutorials from Sharilyn's Cookie Studio on YouTube.
We found these inexpensive KitchenCraft cookie decorating tools invaluable! Available on Amazon.co.uk.