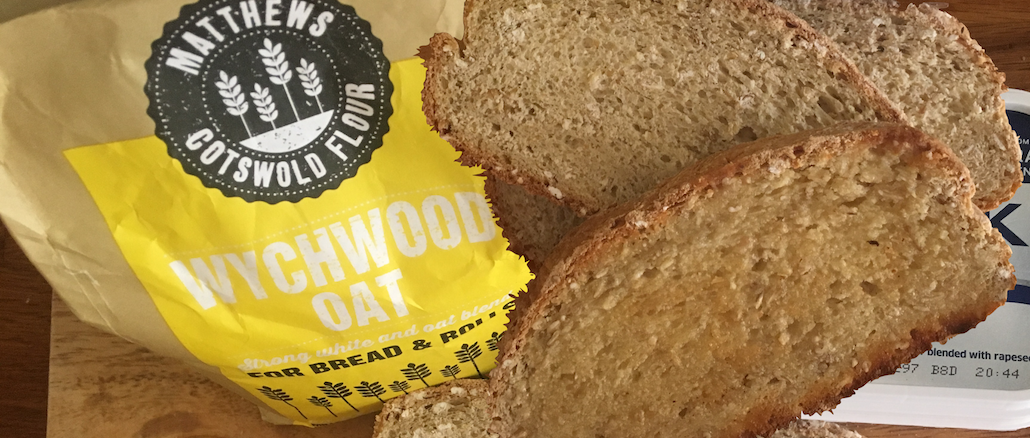 Honey Oat Bread Recipe
Homemade bread is such a treat. This homemade bread recipe for Honey Oat Bread is super easy. There is no kneading; just a simple overnight bread that is so quick you could bake it on a weekday. However, we save ours for a Saturday Brunch treat.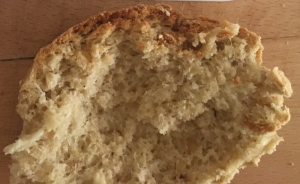 Using Honey Oat Bread
Our Honey Oat Bread was sliced and served with Lurpak butter and eggs for a hearty breakfast. With honey roast ham, cheese and mayo we had delicious picnic sandwiches. This bread also pairs well with cinnamon honey butter and hot tea. Alternatively, access your internal Winnie the Pooh and top with Oxfordshire's own V&L Honeymakers honey.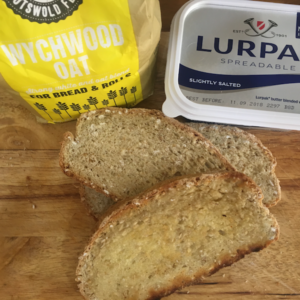 No-Knead Bread Recipe
I was in the FWP Matthews Mill Shop and found their Wychwood flour. This flour was originally exclusive to Aldi but now is part of the FWP Matthews Cotswold Flour range.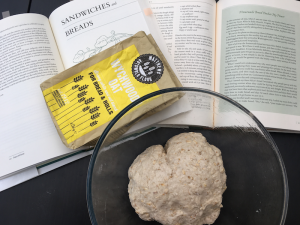 About 10 years ago, I found an ancient, used copy of The Complete Tassajara Cookbook tucked away in a bookshop in Glastonbury. The Tassajara Zen Mountain Center in California was creating innovative, hearty vegetarian fare back when yoga and vegetarianism meant you were a counter-culture hippy.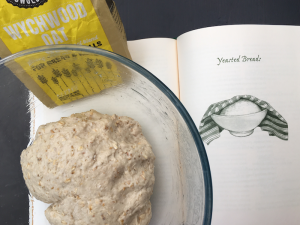 Their bread was so legendary that they published an entire book – The Tassajara Bread Book – that is brilliant for anyone starting out who wants more than just bread recipes. This book is the bible of bread making.
Overnight Bread
A Tassajara recipe for honey and wheat bread plus various overnight bread recipes on the Internet that was the inspiration for this recipe. The idea of overnight bread where you just mix it up and leave it alone is my dream – little effort, big taste.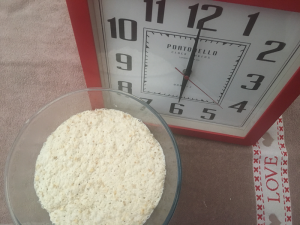 In the morning, all that is required is to quickly tip out the dough on a floured surface, shape and bake. It can't get much easier than that.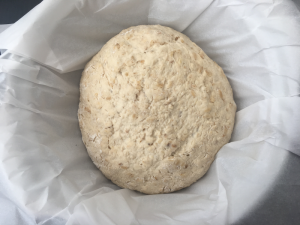 We used a 24cm round cast iron baking dish with a lid. This Le Creuset is perfect if you have the budget to spend on it.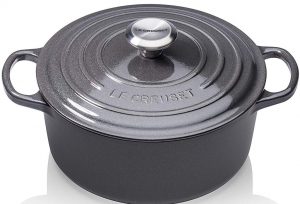 Results
My loaf turned out a little dense in the batch I used for these pictures. The taste, however, was still delicious.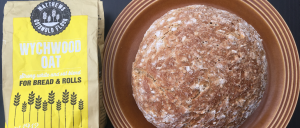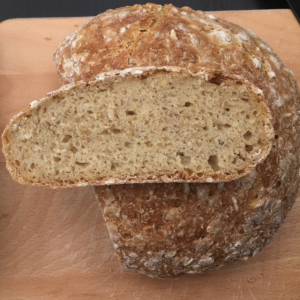 SaveSave
SaveSave
Results – UPDATED
I had a new package of dried yeast and followed the exact same recipe. Used a loaf tin this time and got this result. Delicious.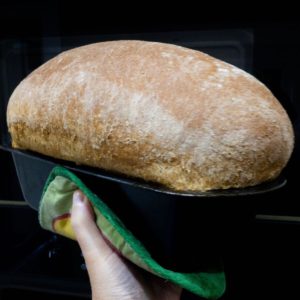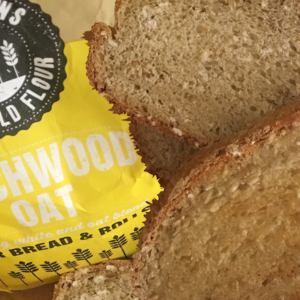 Honey Oat Bread
This overnight bread recipe is simple but you do need to plan ahead.
Equipment
KitchenAid Stand Mixer

KitchenAid Mixer Dough Hook

Big Bowl (4L)
Ingredients
Dough
7

grams

dried yeast

50

grams

honey

150

ml

water

body temperature

150

ml

whole milk

body temperature

450

grams

Wychwood flour

from FWP Matthews Cotswold Flour

50

grams

porridge oats

vegetable oil

for coating the bowl
Instructions
Mix the Dough
Fit the KitchenAid mixer with the dough hook and bowl.

In the bowl, mix the room temperature water and milk.

Add the yeast and let sit until it foams.

Turn the mixer on low and add about a third of the flour – the mixture should still be liquid.

Add the oats and the honey.

Keep the mixer running and add the rest of the flour one spoonful at a time.

Turn the mixer up to medium and knead for about 15 minutes.

Oil a minimum 3L capacity bowl and tip the dough into the bowl.

Cover the bowl with oiled clingfilm and leave on counter overnight (at least 12 hours)
In the Morning
Heat the oven to 200C fan

Put the casserole dish in the oven to heat. (The dish needs to be warm before you put the dough in so that you don't get a soggy bottom.)

Cut a piece of parchment big enough to cover bottom and sides of casserole dish.

Sprinkle the parchment with a bit of plain flour.

Flour your hands and tip the dough onto the parchment.

Do not knead. Simply shape the dough into a round loaf.

When the oven and the casserole dish are at 200C, carefully transfer the parchement and dough to the dish. Sprinkle a few oats on top for decoration.

Cover and bake for 20 minutes.

Turn the oven down to 180C fan. Uncover bread and bake for a further 30 minutes until brown and cooked through.

Let cool slightly before slicing.