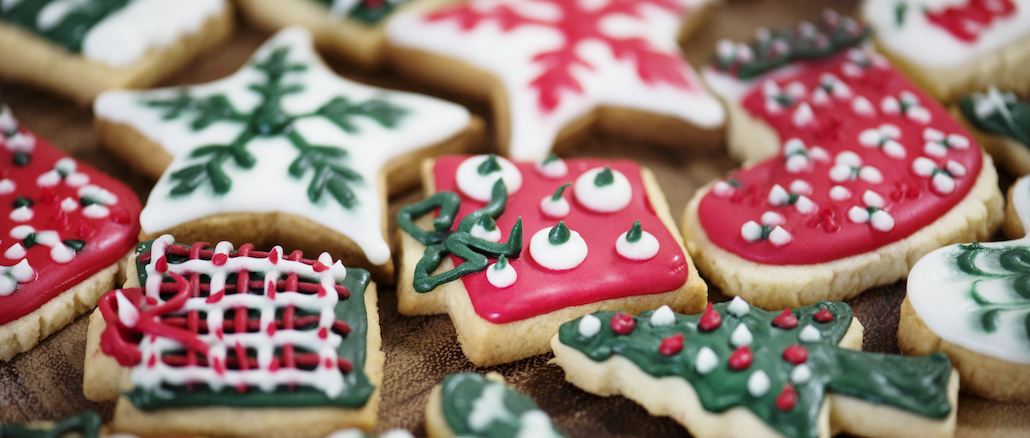 Sugar Cookies
Decorating cookies can be fun or very tedious depending on what else is going on.  If you have helpers, these are brilliant covered in buttercream and decorated. To be properly schooled in cookie decorating, follow American Tradition Cookie Cutters on Instagram. Their creations are amazing!
When feeling too lazy or rushed to decorate, I dip these cookies buttercream about half way up the biscuit and let it dry on a wire rack. Better yet, just add a dab of food colouring to the dough, bake and serve. Adjust your colours to the event or season.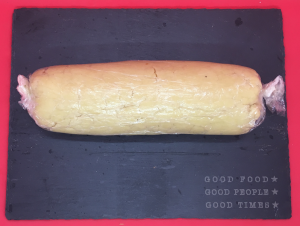 Finally, these can be turned into slice and bake. Just roll the dough, cover in cling film and keep in the fridge. Slice biscuit dough to 1 and 1/4 inch thick and bake as normal. I love doing this during the Christmas holidays. Each morning I will bake 6 of these so that the house smells like fresh baked joy & love every day.
Sugar Cookies v Shortbreads
Sugar Cookies, Shortbreads and Butter cookies are all close cousins. Taste of Home gives us the quick and comprehensive difference between them:
Shortbread cookies have the highest ratio of butter to flour. Shortbread, usually baked at a lower temperature than the other two cookies, tends to be crumbly and very tender.
While butter cookies still have a high proportion of butter, the amount of flour and sugar is increased, which means they will hold their shape better than a shortbread. Butter cookies are great for rolling and cutting into shapes, offer a sturdier texture, and tend to ship well.
But if you're looking for a cookie for cutouts, sugar cookies have the highest ratio of flour to fat, giving them a very sturdy dough. Sugar cookies also hold their shapes well for decorative work and ship nicely, too.
SaveSave
SaveSave
SaveSave
SaveSave
SaveSave
SaveSave
SaveSave
SaveSave
SaveSaveSaveSave
SaveSave
SaveSave
SaveSave
SaveSave
SaveSave

Cream together the butter and sugar.

Mix in egg, vanilla extract, salt, baking powder and flour.

Add in food colouring (if using).

Either roll up like a log for "slice and bake" or roll out on a floured surface and use cookie cutters to make shapes.

Transfer dough to a baking sheet covered in parchment.

Bake at 190 C for 8 to 10 minutes until edges are brown.