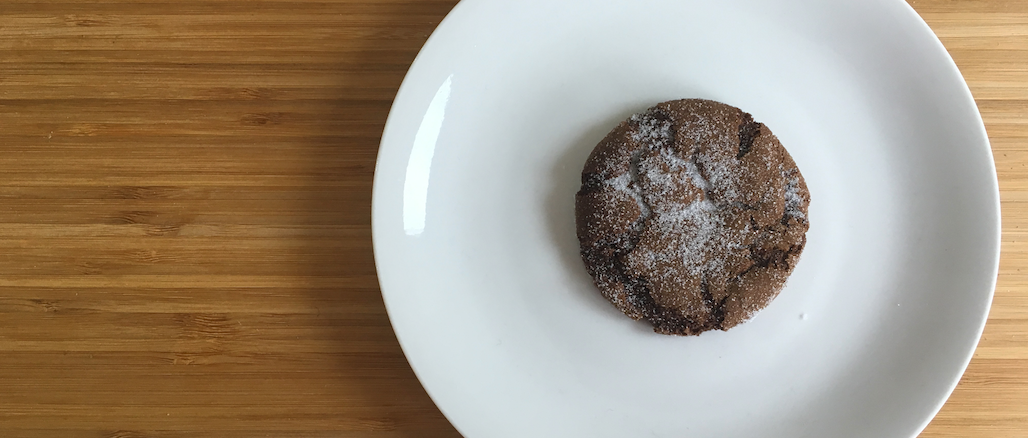 Molasses. Blackstrap molasses. Sweet Sassy, Mo'lassy. Or, as we know it, treacle. In 1919, The Great Molasses Flood killed 21 and injured 150 yet Americans haven't fallen out of love with molasses. 
Molasses is so much more than gingerbread and sticky toffee pudding! This recipe is for molasses cookies that are really a treat. They aren't too sugary like many American desserts. They have a real grown-up taste about them that is delicious when paired with a strong, black coffee.
My grandmother used to keep a sleeve of Molasses Cookies in the freezer. She would get one out at lunchtime and it would be thawed by 3 PM in time for afternoon tea. Since the rest were frozen, she couldn't scoff them all in one sitting. Excellent use of portion control!
SaveSave
SaveSave
SaveSave
SaveSave
SaveSave
SaveSave
SaveSave
SaveSave
SaveSave
Melt the butter in a saucepan and leave it to cool. Once cool, cream the butter, sugar, treacle and eggs together.

Mix flour, soda, salt and spices in a separate bowl. Add the dry mixture to the wet mixture.

Cover dough with clingfilm and chill at least three hours, preferably overnight.

Shape into balls and roll in granulated sugar

Place 2 inches apart on a cookie sheet lined with greaseproof paper.

Bake at 190 C for 10 minutes until edges are crisp.
Don't over bake as the taste of burnt molasses is unpleasant. You can pull them from the oven as soon as they puff up if you would like a chewy cookie or wait until they flatten back out for a crispy texture.