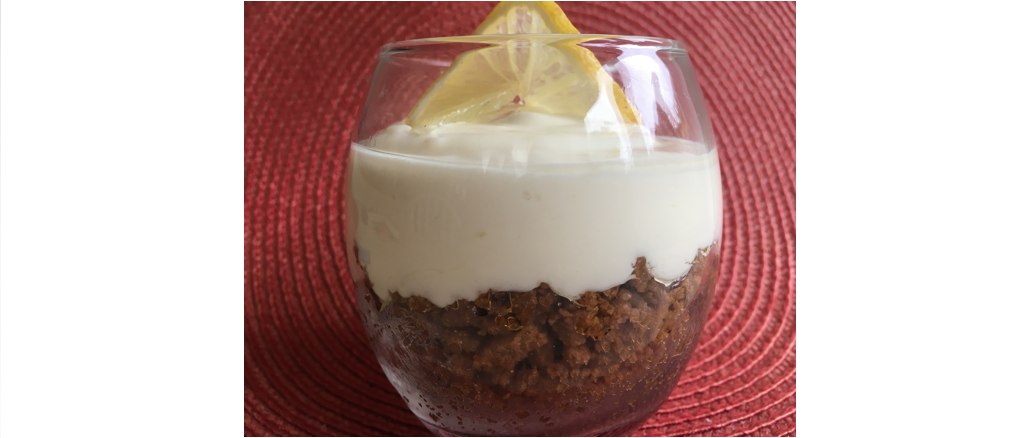 Lotus Biscoff Base
I like LOTS of crumb base for a no bake cheesecake and that is why we prefer a Lotus Biscoff base. You can use Hobnobs or Digestives that are a little more oat tasting but work great, too. I find that the ginger, cinnamon and caramel taste of Lotus Biscoff biscuits cuts through the rich, creamy cheesecake and delivers the perfect balance of sweet, sharp and creamy.  
Lotus Biscoff Cheesecake
Our recipe is no bake which means it is ready in no time AND you can scale the recipe from dinner for 2 to a family reunion. Top our Lotus Biscoff Cheesecake with a slice of lemon, some fresh raspberries, blueberry compote, raspberry compote or cherry pie filling. All are delicious.
No Bake Cheesecake
We always use Philly Cream Cheese. On this occasion, I used the light version. I find that the lighter the cream cheese, the more lemon juice is required. As we recommend with all of our recipes, try it out two or three times and make it your own. Scale up / down, change the fat content in the cheesecake and use different toppings until you've perfected it for your tastes.
SaveSave
SaveSave
SaveSave
---
SaveSave
SaveSave
SaveSave
SaveSave
SaveSave
SaveSave
SaveSave
SaveSave
SaveSave
SaveSave
SaveSave
SaveSave
SaveSave
SaveSave
SaveSave
SaveSave
SaveSave
SaveSave
Put biscuits in a re-sealable bag and close it.

Carefully pound the bag with a rolling pin to crush the biscuits without breaking the bag.

Pour crumbs into a bowl and set aside.

Melt butter in microwave.

Add melted butter to crushed biscuits and stir to combine.

Spoon crumb mixture into your presentation tins as required.
Put the cream cheese in a bowl and let it come to room temperature.

Add vanilla and lemon juice.

Stir thoroughly making sure there are NO LUMPS.

Add sweetened condensed milk and stir to combine.

Test that the mixture is enough tart and sweet. Add lemon juice or sweetened condensed milk as needed.

Spoon the cream cheese mixture on top of the crumb mixture.

Chill, preferably overnight.