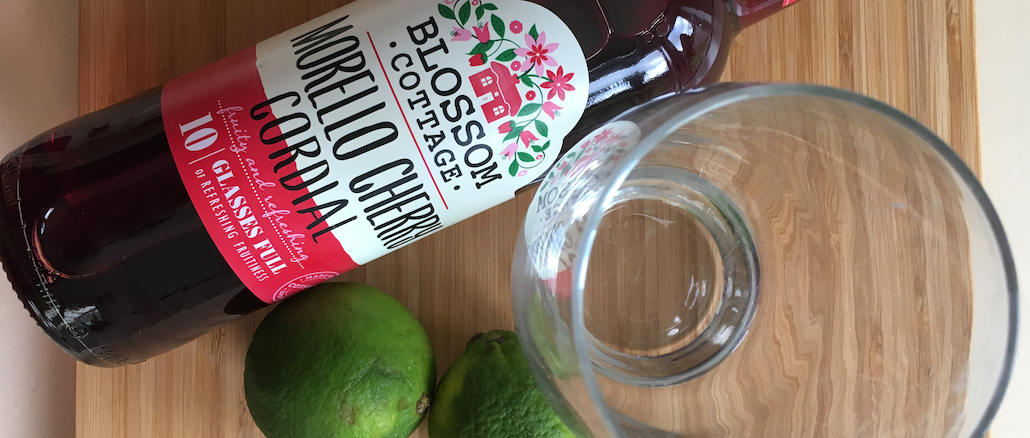 Cherry Limeade, as a mocktail or punch, is tasty for both children and adults. Garnish with mint and lime wedges to make it festive.  It is fizzy like a soda but not too sweet. For Dry January, this is a brilliant cocktail alternative.  In summer, Cherry Limeade brightens up picnics and BBQs.
SaveSave

In a tall glass, mix the cordial, lime juice and sparkling water.

With a cocktail stick, do a quick stir. Top with ice and mint laves. Enjoy!