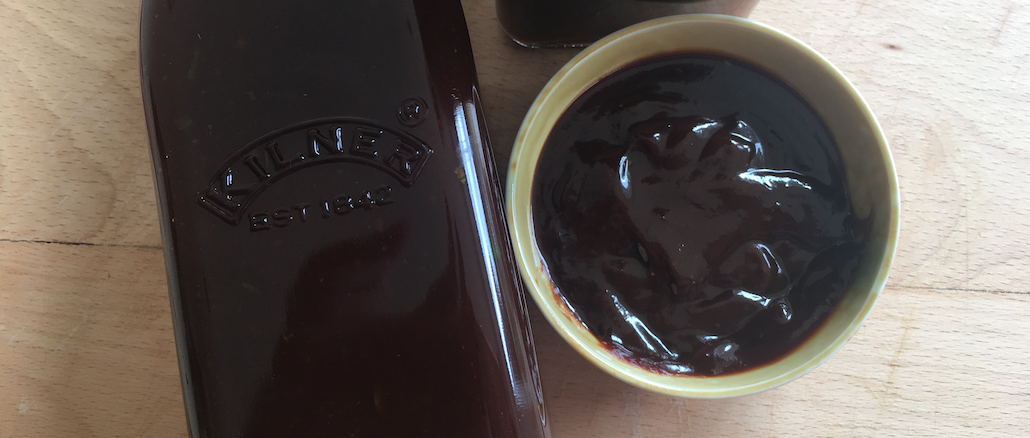 American BBQ Sauce
It isn't polite to discuss religion, politics and BBQ sauce at the dinner table. BBQ sauce divides the "North" and the "South" as if the American Civil War was still raging. To understand this phenomenon, read the Serious Eats guide to regional American BBQ sauces.  
Vinegar-based sauces from Kentucky and The Carolinas are perfect for spicy chicken wings. A tomato and vinegar sauce is the right choice for slow cooked meats like flank steak and it is also delicious for Sloppy Joes. (The fat in the meat adds body to the sauce.)
Sweet & Spicy BBQ Sauce
The BEST of the American BBQ sauces is Kansas City Style BBQ Sauce like this recipe. Sweet, spicy and moreish. 
Our BBQ Sauce is versatile – use as a condiment to drip cubes of rich cheese into; thin with a bit of butter and baste chicken on the BBQ; put some on a teaspoon and just eat it plain while dreaming of a sunny day. Baste on BBQ ribs or mix in slow cooked, shredded pork shoulder for the most amazing Pulled Pork.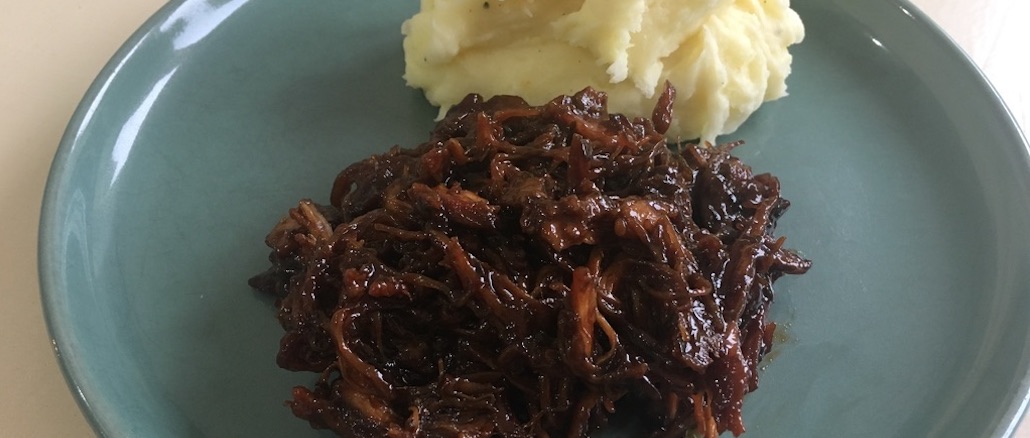 This recipe has measurements but only as a guide.  No two batches of homemade BBQ Sauce is ever the same.  It is all about taste. Tune into your tongue and mouth. The perfect BBQ Sauce should first be sweet, then a little tangy and finally spicy: tingly but not burning.  
SaveSave
SaveSave
SaveSave
SaveSave
SaveSave
SaveSave
SaveSave
SaveSave
SaveSave
SaveSave
SaveSaveSaveSaveSaveSave
SaveSave
SaveSave
SaveSave
SaveSave
SaveSave
SaveSave
SaveSave
SaveSave
In a large soup pot, melt the garlic butter on low.

Add the shallot. Cover and let the shallot sweat on low for about 15 minutes. Check often to make sure it doesn't catch and burn.

Add the dark brown sugar and stir until there are no lumps

Constantly stir and add the rest of the ingredients one at a time to make sure they all stir in.

Turn the heat up to medium and constantly stir.

DO NOT BOIL. Cook sauce on medium for 20 or 30 minutes to thicken. The sauce should coat the back of a spoon.