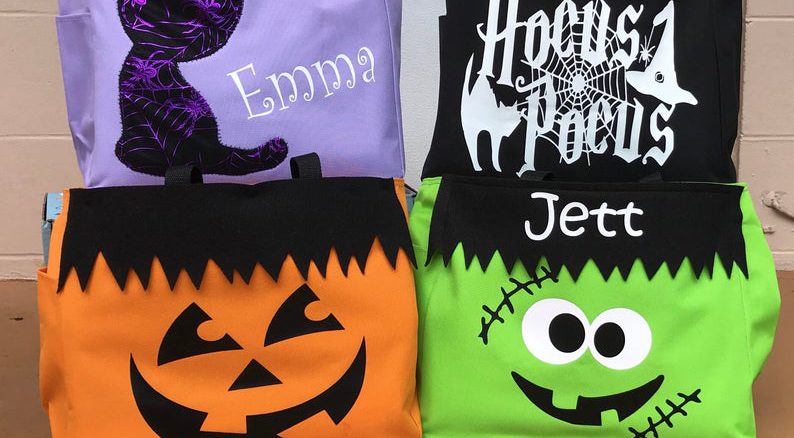 Halloween Gift Guide
Halloween is my favourite autumn holiday. You'll find me dressed up as a witch and handing out candy bags to trick-or-treat kids in our village. Check out our collection of Halloween punches that are all kid-friendly and tons of fun!
Our Halloween Gift Guide curates some of our best finds from Etsy.co.uk. Want to see their entire collection of Editor's Picks? Click here.
American Candy Box
SweetEaseUK has a variety of candy boxes perfect for a lockdown Halloween. We liked this one with a range of USA and UK treats. Image from SweetEaseUK via etsy.co.uk.
Wooden Halloween Sign
Invite your trick or treaters in with this lovely home decor wooden sign. Image from RusticLaneCreations via Etsy.co.uk
Cupcake Toppers
If you are planning to spend your Halloween baking and catching up on GBBO, these Halloween cupcake toppers are just the ticket to easily turn your red velvet cupcake into a spooky red blooded cupcake. From RocketAndFox on etsy.co.uk.
Witches Brew Mug
Enjoy your morning brew in this adorable mug from ODYSEAStore on etsy.co.uk. Four styles to choose from. This was our favourite.
Personalised Halloween Trick-or-Treat Bags
No one will steal your Halloween candy if you've got your own personalised trick-or-treat bag! Image from PattywithLove via Etsy.co.uk
Black Cat Teapot
I cannot begin to tell you how much I love Charlotte from HanddrawnWorld. Her teapots and mugs are just adorable and she will always personalise them exactly to your needs. Image from Handdrawn World via Etsy.co.uk
Smells Like Halloween
Pumpkin spice and all things nice soy candle from MazneticCandles on etsy.co.uk. We love the pumpkin face!
Drink Up Witches Halloween Flask
Pocket sized and engraved with a pun. Who could ask for more? Image from BlackDogEngraving via Etsy.co.uk
Five Halloween Party Punches
The above items are my personal picks and contain affiliate links.