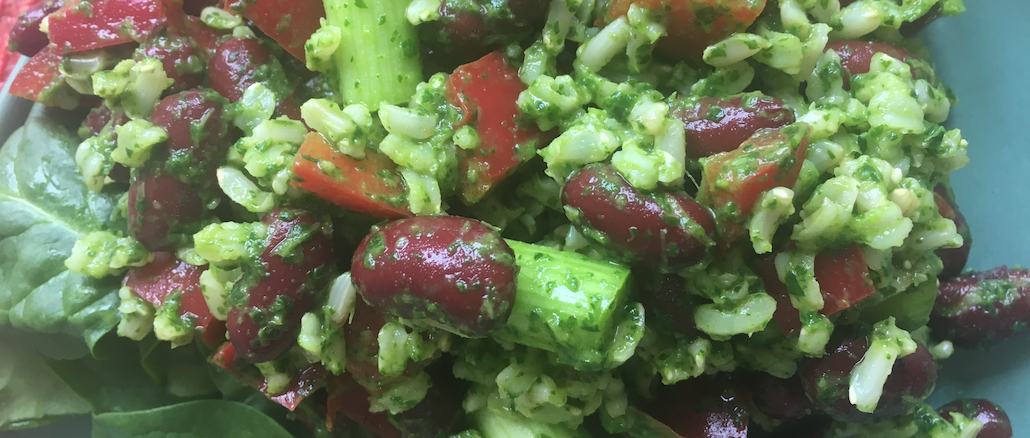 Kidney Bean & Rice Salad
Perfect for a picnic or a hearty lunch.  This salad is herby and tart from the dressing and tastes better when you keep it in the fridge overnight.  Eat chilled or at room temperature.  Dairy, wheat and nut free plus it makes 6 – 8 generous servings so perfect for potluck. Make this part of your #halfcuphabit.
SaveSave
SaveSave
SaveSave
SaveSave
Cook rice to package instructions and set aside to cool

Add rice to the large bowl, stir in the dressing. Chill overnight.

To serve, scatter the spinach over a serving dish and pile the bean and rice salad evenly.