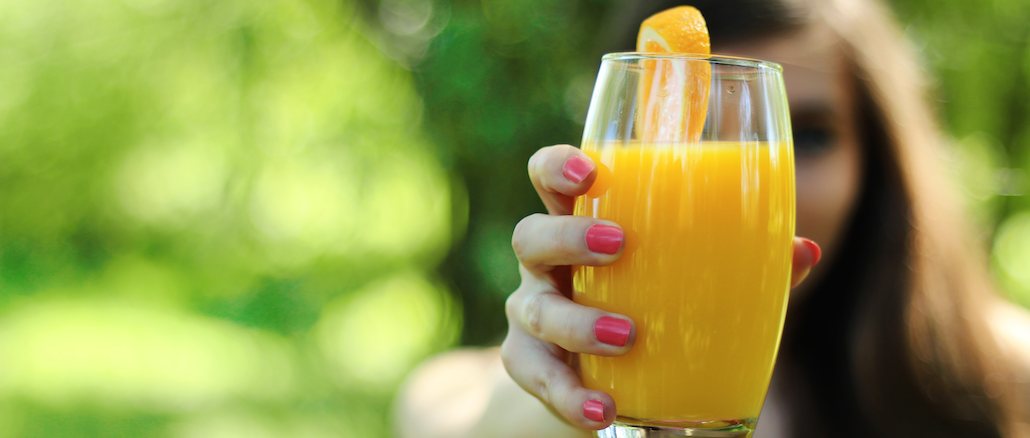 There are a lot of reasons why people would supplement protein in their diet beyond "bulking up". Once the domain of the weightlifting and body building community, protein shakes are now a common part of a healthy lifestyle*. They are low fat, cheap, easy to make and portable. For people on soft diets, they are a real treat and a key part of recovering from medical treatment*.  
I classify my favourite three protein shakes as Juicy, Chocolatey and Frappy.  
Juicy
Refreshing and tart and tastes just like an Orange Julius or Creamsicle.  I've also had success with orange pineapple juice for a Hawaiian feel.
Chocolatey
The taste of chocolate milk that you loved as a kid.  Is there anything better than Nesquik? I use Nesquik to flavour vanilla protein powder so that I don't have to buy another flavour.
Frappy
My favourite treat for the 3pm slump is a Starbucks Caramel Creme Frappuccino but even a tall comes in at 267 calories so this Salted Caramel protein shake tastes just as good and is a little more diet friendly. You can mix this one in a blender but be aware that a blender adds more air to the mix so you're more likely to feel bloated because of the air. Experiment for yourself and see what works.
Protein Powder from MyProtein.com
Adjust our recipes as necessary to meet your needs. I buy from MyProtein the Vanilla and Salted Caramel flavour.
| | | |
| --- | --- | --- |
| | | |
| Easy shaker and the ball fits into the Klean Kanteen | I use Vanilla and Salted Caramel flavours | Buy samples to find your flavour (£0.79 each) |
Cool & Portable with Klean Kanteen
Additionally, I adore the Klean Kanteen range and have these in various shapes and sizes for hot, cold, soup, shakes, iced tea and coffee. They are worth the investment. My protein shake "ball" fits inside the Klean Kanteen so I can just dump all of the ingredients in a container and run out the door.  
*Always talk to your doctor or nutritionist before starting any supplements.
SaveSave
SaveSave
SaveSave
SaveSave
SaveSave
SaveSave
SaveSave
SaveSave
SaveSave
SaveSave
SaveSave
SaveSave
SaveSave
SaveSave
SaveSave
SaveSave
SaveSave
Adjust each recipe as necessary to meet your needs. I buy my protein powder from MyProtein.com.
Tip the ingredients for the protein shake into the container.

Shake vigorously until combined.

Shake immediately before drinking.

Note: you can mix them and then store in freezer. Add a shake to your bag on the way to work and have a slushy treat in the afternoon.