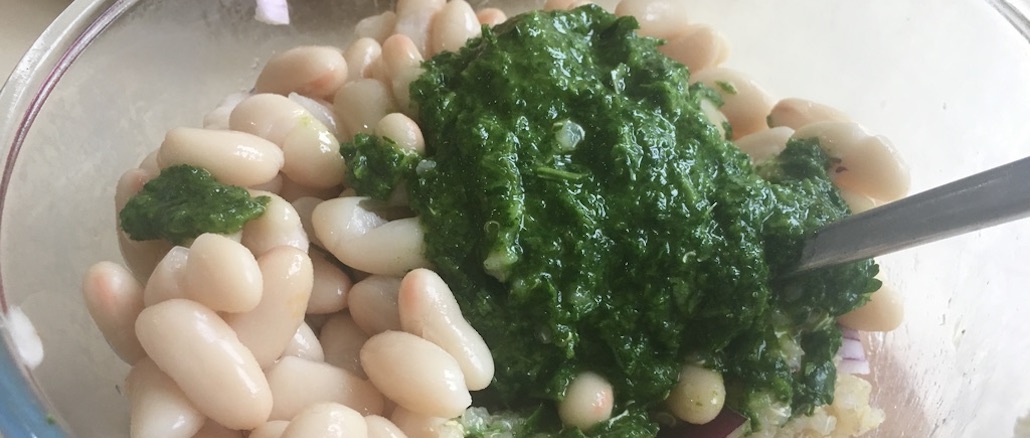 This is a super easy salad that can scale up or down depending on how many people you are serving at your picnic and how many dishes you are making.  We used cannellini beans but this works with black beans, kidney beans or chickpeas depending on what you prefer. 
The secret to this salad the herby dressing.  Grain-based salads can hold the dressing without turning mush.  If you are making this ahead, mix the quinoa, beans and dressing and put on top of salad greens just before serving. This recipe works just as well with bulgar wheat if you prefer that to quinoa. In winter, we top this salad with roast sweet potatoes and skip the cucumber and tomatoes since they are out of season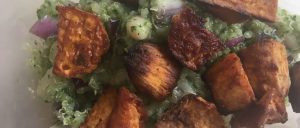 SaveSave
SaveSave
In a large bowl, combine the quinoa and beans.

Add in the red onion, cucumber and tomatoes.
In a mini-food processor (or similar), whizz together the rocket, parsley, lemon juice and olive oil.

Season the dressing and adjust to your taste.

Mix the dressing into the salad. Refrigerate preferably overnight.
Portion salad leaves of your preference.