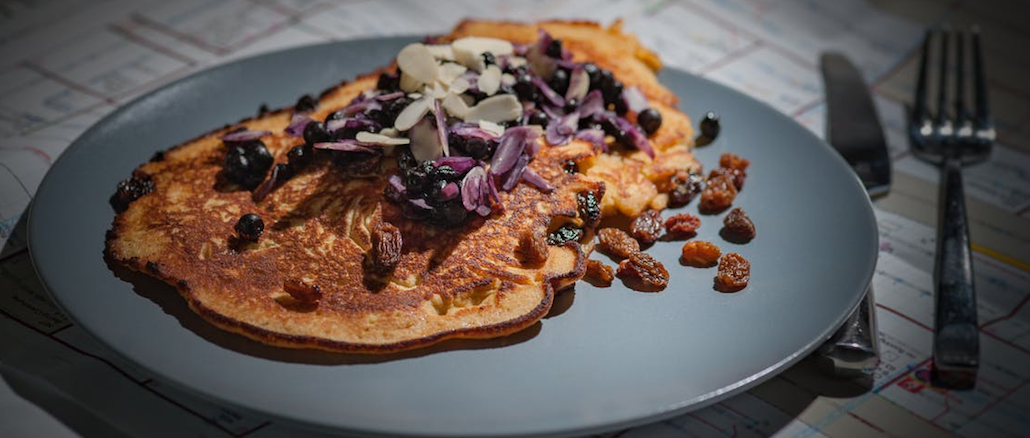 Even on Fat Tuesday, no one I know in California breaks their diet.  California Quinoa Pancakes are our vegan pancake recipe that is healthy yet still a celebration for Pancake Day.  Top with fruit (fresh or dried), nuts and a drizzle of syrup.
SaveSave
SaveSave
SaveSave
In a large bowl, combine all ingredients. Mix but do not overbeat. If the mixture is too thick, add a tablespoon of milk (plant-based). Set the mixture aside for 5 - 10 minutes.

Heat a large non-stick fry pan on medium heat and small amount of coconut oil to the pan.

Using a small mug or measuring cup, scoop the batter into 4 pancakes in the pan.

Cook for 2-3 minutes on the first side, until set and golden. Flip and cook 1-2 minutes on the other side.

Serve with fresh berries, dried fruit, nuts and a drizzle of maple syrup.