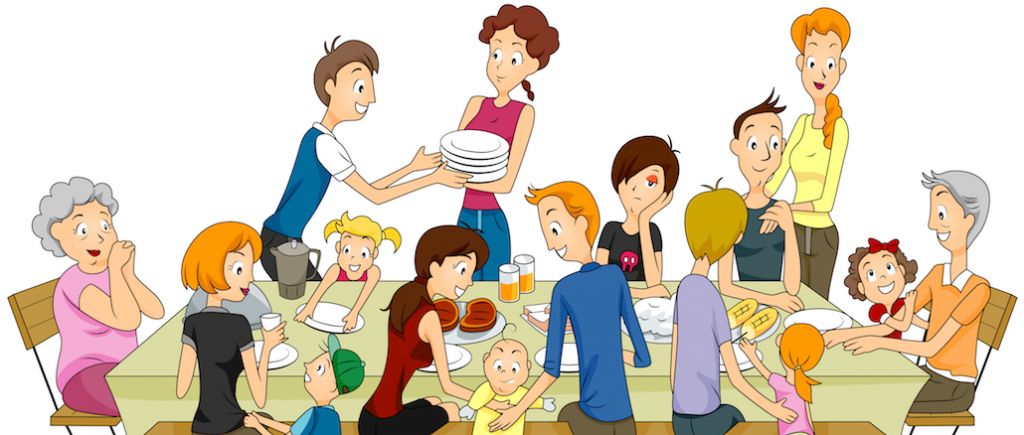 Twice a year, for 4th of July (Independence Day) and Thanksgiving (November) or Christmas, we would pack up and go spend time with our family. At our peak, we were 10 adults and 15 children ranging in age from 18 or 18 months. It wasn't dull!  It was good training in crowd control but it wasn't really a holiday. 
My roots are in the middle of the USA. Lovely places like Minnesota, Texas, Oklahoma, Kentucky and Ohio.  Imagine travelling from a foreign country to England and spending all of it in Lincolnshire or maybe Norfolk.  It isn't the same as a long weekend in London!
Nearly every woman in this 'middle America' has a fridge magnet that says "ewe's not fat, ewe's just fluffy". Food is a key part of the joy of life. Family get-togethers mark the passing of time – achievements, holidays, births and deaths are all shared with plentiful food and good company. We gave up counting calories and now just want good food, good people and good memories.
I've collected recipes, handed down through many generations of the American side of my family. Some are cutouts from boxes or magazines; some handwritten. Many are just notes and fragments. I've added more of my own that I've picked up through my travels and adapted for the British ingredients, seasons and measurements.
Enjoy and eat well.
SaveSave
SaveSave
SaveSave
SaveSave
SaveSave
SaveSave
SaveSave
SaveSave