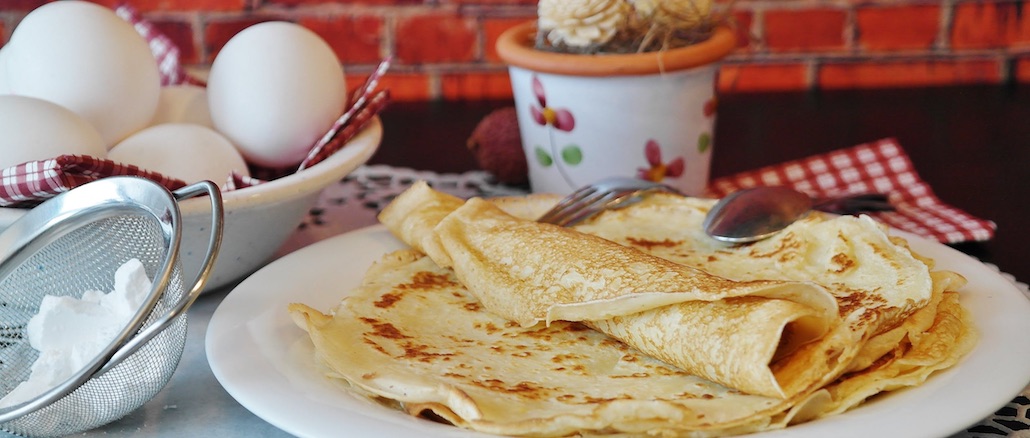 Pancake Day Events Around the UK
If you want to party or just skip the washing up from any of our pancake recipes, we've collected some of the best cafes and events for Pancake Day around the UK. Plus, we love the independent cafe and shopping local. If you are lucky enough to have one of these great places in your area of the world, give them a bit of extra love. Local business can only survive when local people shop with them! Want your event listed here? email us at hello@americanrecipes.co.uk.
London
Vegan Pancake Party (E5)
The VeganNigerian.com is hosting a Vegan Pancake Party in E5 London. £10 and starts at 1830. You MUST register ahead of time. Want a taste? Try her Sweet Potato Vegan Pancakes here.
Christopher's, Covent Garden
I love Christopher's Grill in Covent Garden. Going there makes me feel like a 1920's flapper in one of the great American cities. The food is top quality and they have a special Pancake Day Event. Fancy something sweet? Try the Oreo & White Chocolate or the Cinnamon Doughnut pancake stack. Feeling very posh and prefer a savoury?  Seriously, they are serving Butter Poached Lobster & Truffle pancakes. See the full pancake day exclusive menu. You MUST book ahead. 
Oxfordshire
Little Amsterdam, Banbury
Little Amsterdam is right on my doorstep and it is our "local" when it comes to Dutch pancakes. When you are listed in the "Where Chefs Eat" guide stands alongside Oxfordshire Michelin starred restaurants "Le Manoir Aux Quat'Saisons" and the "Nut Tree Inn" you are pretty special. Little Amsterdam Banbury has this and many other credits to its name.
Of course, they do Dutch specialities including Dutch pancakes of every type imaginable but they also are fully licensed, have amazing desserts and can boast a children's menu that is great fun. Check their website for opening hours and location details. Now, you too can eat where chefs eat. Don't miss this little gem of a place!
Whistlers Cafe, Chipping Norton
Whistler's Cafe is a brilliant little spot in Chipping Norton. The place is full of sunshine, the staff are top quality and meticulous care is taken with food ingredients. A chicken club sandwich might not sound exciting but with locally reared and cured bacon, homemade mayonnaise and Mark's Cotswold Bakery bread this simple sandwich turns into a real treat. As yet, I haven't had confirmation of their Pancake Day plans but they are so awesome they deserve a shout out anyway!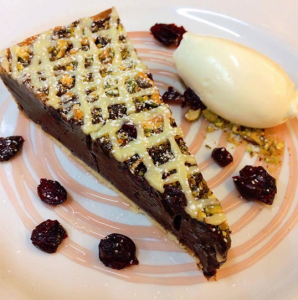 Neath, Wales
Smashed Raspberry 
In case you didn't know it, Neath in Wales is 'where it is at' for foodies. Home to the most AMAZING of all Britain's Best Home Cooks, Katie Davies plus the Smashed Raspberry Cafe. Stop in for the crepes but also their freakshakes are way better than anything you'd get in NYC! A foodie heaven in beautiful Wales.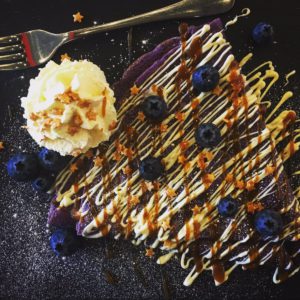 Chester
Russian Style Crepes Cafe 
The Russian Style Crepes Cafe in Chester are celebrating the festival of 'Maslenitsa' from 4 – 11 March. In Russia, this. roughly translates to 'Cheese-fare week' or 'Crepe Week'. Maslenitsa is the last week before the start of Lent and is the final week in which eggs, milk, cheese and other dairy products are permitted before Easter. The most traditional food prepared during Maslenitsa week is thin pancakes or crepes, to use up these foods.
Traditionally, Russian's serve blini pancakes or crepes which contain yeast. To prepare blini, leave the yeast in butter to rise, then diluted with milk or cold water and eggs. Russian blini must be fried on a hot pan & are about 28 cm in diameter. The cafe fills them with all sorts of goodies – either savoury or sweet. Russian tradition says that the person who prepares this type of pancake will bring health, success and rich harvest in the house.
The best part – this cafe is very, very kid friendly. A perfect place to take your munchkins as they even have a play area.